To assist in the fight against the Covid-19 pandemic, the Ministry of Health of Angola received on Monday the first of five cargos from China that will total 380 tons of biosafety materials, including such as medical ventilators, infrared thermometers and masks.
Around 70 tonnes of different materials arrived at Luanda International Airport, and will be distributed in all reference units for treatment and diagnosis of Covid-19 in the 18 provinces, according to Health Minister Sílvia Lutucuta, quoted in a statement from the Ministry of Health.
According to the minister, this is the first of five flights that will bring biosafety material, equipment such as medical ventilators, infrared thermometers, masks and protective devices for sterilization, as well as laboratory equipment for the diagnosis of Covid-19, acquired by the Angolan state.
The Chinese Government and private sector have been shipping protective gear and medical equipment all over the world, to assist with the global fight against Coronavirus. In Africa, Jack Ma and the Alibaba Foundation have taken center stage in supplying medical kit.
Photo: Luanda, Angola
Other articles
Angola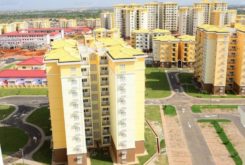 06 February 2023
CITIC rejects widespread construction defects in Angolan Kilamba Kiaxi housing project
Angola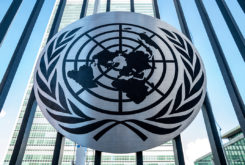 31 January 2023
Mozambique and Cabo Verde to lead Portuguese-speaking countries GDP growth in 2022