Angola´s oil export revenues fell by almost 74% in May, to only USD 747 million. According to Government data, this was the lowest figure since the beginning of the statistical series, in 2009.
In the first 5 months of the year, the volume of crude exports remained stable in comparison to the same period last year (0.5% yoy), at an average volume of 1.38 million barrels per day (mbd). In May, around 1.37 mbd (-1.6% yoy) were exported, according to official data.
Average export price tumbled 74% yoy to USD 18.2, due to the fact that prices for May exports were negotiated at the height of Covid-19 related pessimism on oil markets, when WTI even dropped to negative levels in mid-March.
Oil exports are largely Angola´s main source of revenue, and its drop has led the country, already under IMF assistance, to renegotiate debt repayments, namely with China.
In international markets, Brent is now trading higher than last month, closing the week at around USD 39; the commodity is being pressured due to rising prospects that a second wave of Covid-19 cases will occur.
The Government data indicates that tax revenues dropped 50.4% yoy, reaching USD 401 million in May.
Sonangol P&P allocated its shares in the service contracts in Blocks 20/11 and 21/09 to Total; the French company will now be allowed to serve as operator in these two blocks. The decision followed an Executive Decree approving the Declaration of Marginal Discovery for the Golfinhos and Cameia fields, respectively in Blocks 11/20 and 9/21.
Angola is cutting the number of oil cargoes that it will ship to China, as it seeks to renegotiate repayment terms to deal with the crippling impact of the coronavirus. Oil shipments to Chinese state firms are used to pay down debt to Beijing.
Other articles
Angola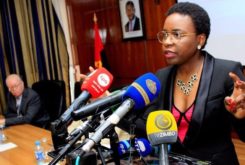 21 September 2020
Angola's Debt to China Estimated at USD 20.1 billion
Angola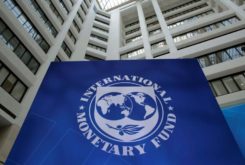 17 September 2020
Angola Gets Additional USD 765 million from IMF