Angola´s Ministry of Transport has launched the fourth and fifth limited tender, by prior qualification, for the conception, construction, operation and commercial management concession, for a period of 30 years, of the Arimba and Lombe Logistics Platforms.
The Arimba Logistics Platform (Huíla province), located 35 km from the city of Lubango, is connected to the EN 280 road. In its border area are the provincial capitals of Benguela (257 km), Huambo (316 km) and Namibe (171 km).
In terms of logistical infrastructure, the Arimba Logistics Platform will be able to benefit from the ports of Namibe and Lobito, the Moçâmedes and Benguela Railways, in addition to the airports in Catumbela and Namibe.
Mota-Engil to invest USD 450 million in concession for Lobito corridor in Angola
Located in the central area of Malanje, the Lombe Logistics Platform benefits from the Luanda Railway, a strategic logistics infrastructure, as a connection point with international markets through the Port of Luanda.
Lombe station, on the Luanda Railway line, is about 4km from Malanje, 27km from Malanje Airport and 24km from National Road 140.
The launch of this Tender follows the previous one for the concession of the Logistical Platforms of Luvo, Soyo and Luau, part of the six Logistical Platforms foreseen in the first phase for the implementation of the National Network of Logistical Platforms (RNPL).
It is incumbent upon the Regulatory Agency for Cargo and Logistics Certification of Angola (ARCCLA) to organize and monitor the processes for the Concession of Logistic Platforms, in addition to drawing up procedural parts based on the applicable legislation within the framework of the dynamization of the RNPL.
The Support Office for the Board of Directors and Institutional Communication of ARCCLA emphasizes that the current socio-economic context, national and international, requires countries and regions to define strategies that stimulate local production and guarantee the distribution of these products to the main points of consumption, or manufacture or even for export.
Within the "layout" of the Logistics Platforms, in addition to the installations for the consolidation and deconsolidation of loads, the existence of customs warehouses to support the import, export and transit processes are foreseen.
Other articles
Angola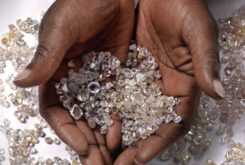 29 November 2023
Angola's Launches its Largest Diamond Mining Project
Angola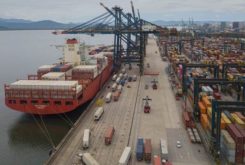 28 November 2023
Sino-Lusophone Trade Dips Again in First Ten Months of 2023