The Angolan Sovereign Wealth Fund (FSDEA) will invest a further USD 8.6 million in the Longonjo Rare Earth mine, according to mining company Pensana, which partners in the project with China Great Wall Industry Corporation (CGWIC).
The investment follows the Fund's earlier investments in the Company in March and June this year and will increase the Fund's equity holding in Pensana to 23%, Pensana says in a statement.
The Fund will subscribe for 13,500,000 ordinary shares to raise approximately USD 8.6 million.
Paul Atherley, Chairman of Pensana Rare Earths Plc, said ongoing support from the Angolan Sovereign Wealth Fund "will ensure the continued rapid development of the Longonjo project as the first major rare earth mine to be brought online in over a decade at a time of burgeoning demand from electric vehicles and offshore wind turbines."
Rare earths reserves at the Longonjo site, in Angola, are 2.3 times larger than the estimate used in its Pre-Feasibility Study, according to Pensana.
Other articles
Angola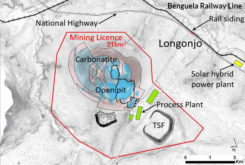 19 October 2020
Angolan Rare Earths Site Reveals "Critical" Minerals Presence
Angola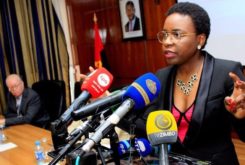 13 October 2020
Angola Joins Calls for Extension to 2021 of G-20 Debt Service Suspension Initiative