Angola has secured three years of payment relief from Chinese creditors, while the International Monetary Fund released an additional USD 487.5 million financing for the African country.
"We've got three years of breathing space and we will take the best advantage of that," Angolan finance minister Vera Daves de Sousa said in an interview for the Reuters Next conference.
Angola had been transparent with the IMF on its negotiations with the Chinese, she said.
Angola owes more than $20 billion to a number of Chinese entities, including USD 14.5 billion to the China Development Bank and nearly USD 5 billion to the Export-Import Bank of China. It has also borrowed from China's largest lender, ICBC, according to analysts' calculations.
Also on Monday, the International Monetary Fund said its executive board approved a disbursement to Angola of about USD 487.5 million after completing a fourth review of the African oil exporter's USD 3.7 billion loan program.
The Fund said that the COVID-19 pandemic continues to impact Angola's economy and population, while oil production and prices remain weak.
But it said that Angolan authorities "have maintained a robust policy response in the face of these challenges and remain resolutely committed to the program," noting the December passage of a 2021 budget that includes non-oil revenue gains and restraints on non-essential expenditures.
Angola last September secured a $765 million augmentation here of total access under the Extended Fund Facility program, which was initially approved in December 2018.
"The stabilization of public finances remains the cornerstone of the (Angolan) authorities' strategy," IMF Deputy Managing Director Antoinette Sayeh said in a statement.
"The authorities achieved strong fiscal adjustment in 2020. Their 2021 budget consolidates the non-oil revenue gains and expenditure restraint of the 2020 budget, while protecting priority health and social spending."
According to the Economist Intelligence Unit (EIU), Angola will need a new IMF program starting in 2022, after the expiration of the current one.
Photo: Angolan finance minister, Vera Daves de Sousa
Other articles
Angola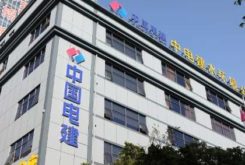 11 August 2022
Power China International eyes hydro projects in Angola
Angola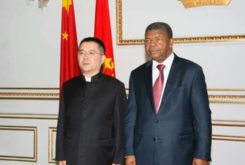 08 August 2022
Exemption of customs tariffs for Angolan exports to China negotiated