– The Angolan economy declined for the fourth year in a row in 2019, having dropped 0.9% last year, according to figures from the national statistics institute (INE), quoted by Banco Fomento Angola research. In the 4th quarter, GDP decreased 0.8% yoy, a slightly lesser reduction compared to the 1.2% fall in Q3 – the GDP figures for the remaining quarters of 2019 were revised, showing a darker picture than previously estimated. The drop in 2018 was also revised, and GDP is now estimated to have tumbled by 2.0% in that year, compared to the 1.2% previously calculated. Between 2015 and 2019, GDP declined 5.5% on a cumulative basis. The economy is expected to continue declining this year, due to the effects of the drastic reduction in oil revenues, to about half in comparison with 2019. The IMF forecast, updated last week, points to a recession of 1.4%, and our expectation is of a more severe scenario. The Fund also expects an annual inflation of 20.7% this year, as well as a current account deficit of 6.7% of GDP. For the world economy, the Fund points to a fall of 3% in GDP.
– Yearly inflation rose to 19.6% in March, the 5th consecutive month of increase and the highest value since May 2018. Between February and March, prices rose 1.85%, an increase of 13 b.p. above that recorded in February (1.72%). Our expectation is that monthly inflation will continue to record high figure, passing the 2% barrier in the coming months, pressured by the Kwanza's loss of value.
– According to data collected independently by OPEC, Angola produced around 1.40 million barrels per day (mbd) in March (3.1% yoy). In the first three months of 2020, oil production averaged 1.39 mbd, a 3.9% year-on-year decrease. It will be important to monitor the progress of production in the face of the new production reduction agreement, to which Angola is also a signatory – the production share for Angola is 1.18mbd; according to news reports by Reuters, the deal has not yet affected the cargo allocations of the June program. In fact, despite the agreement, there are still many concerns about the drop in demand due to Covid-19. In its April report, OPEC stated that it expects world consumption to reach 92.8 mbd this year, a drop of 6.9 mbd compared to 2019.
– In the foreign exchange market, the Kwanza depreciated 0.3% against the Dollar and appreciated 0.18% against the Euro. In the parallel market, the Kwanza also depreciated, being traded at USD/AOA 670, according to Kinguila Hoje; thus, the gap between the reference rate and the parallel market is 15.91%, the lowest value since May 2014.
(Source: Angola Weekly, Banco de Fomento Angola)
Photo of Luanda, Angola | © Britannica
Other articles
Angola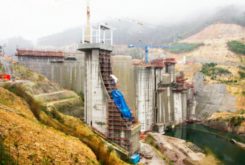 16 August 2022
China-financed Luachimo Hydroelectric Dam in Angola readies for start-up
Angola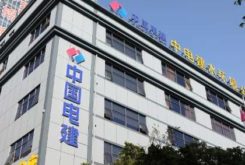 11 August 2022
Power China International eyes hydro projects in Angola