Angola and China are preparing the signing of a Mutual Investment Protection Agreement, the Angolan State Minister for Economic Coordination revealed.
Minister José de Lima Massano (pictured above) informed on the agreement following a working visit to the Angola-China Chamber of Commerce headquarters and the facilities of four Angolan law companies with Chinese capital, namely Grupo Niodior, Real Mirablis Comércio Geral, Grupo African Sunrise Investment and Grupo H&S.
Massano also visited Chinese-capital projects: Cidade do Século de Angola e Fábrica de Aço, both located in Viana, Nova Era Centro Comercial e Orlando Residencial.
The agreement, Massano said, is already concluded between the Chinese and Angolan authorities and, at the moment, through diplomatic channels, both countries are studying the timing of the dates and the place for the signing of the important instrument of cooperation.
The Minister of State also reaffirmed that the Executive has made a firm commitment to the implementation of policies aimed at promoting national production, guaranteeing more employment, greater autonomy to the country, increased food security and better living conditions to the population.
"Our presence therefore reveals the commitment of what the Angolan Government is developing with the business community to ensure that the whole process of transformation of our economy and our society can take place in a coordinated, organized way and that we can take the real benefits of all this work that, together, must continue to be developed. Food security is also at the heart of our agenda," he said.
"New Vitality" in Angola-China relations, CCP Political Bureau Member Yin Li Says
The Minister of State said that authorities will continue to take measures, "some difficult but necessary", to make the country better for all investors, supporting the commitment to products "made in Angola".
"I addition to trying to understand the difficulties in allowing your investments to continue to be implemented in our country, we also express our appreciation and gratitude for believing in this Angola," he added, addressing Chinese entrepreneurs, in the presence of the chairman of the Angola-China Chamber of Commerce, Luís Cupeñala, and the first secretary of the Embassy of the People's Republic of China in Angola, Xiong Wei.
Other articles
Angola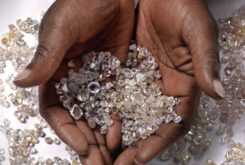 29 November 2023
Angola's Launches its Largest Diamond Mining Project
Angola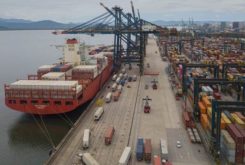 28 November 2023
Sino-Lusophone Trade Dips Again in First Ten Months of 2023