Angola is seeking Chinese investment in solar energy, wind power and biodiesel, as well as in electrical components and hardware manufacturing, the country´s ambassador to China has said.
Speaking Saturday in Beijing at the International Conference on Energy Cooperation, Ambassador João Salvador dos Santos Neto underlined that "Angola has many natural energy resources, including oil, gas, strong rivers, sun and wind, but it still lacks investments for the sustainable exploitation of this potential".
Energy investment, he added, is necessary for "industrialization, digitalization, regional integration, and the need to respond to the challenges of globalization", he explained, quoted by Angop News Agency.
The Ambassador told speakers that the Angolan government has invested in building new sources of quality electricity generation, in transport, distribution and energy management.
With a large part of its infrastructures in a marked state of deterioration, as a result of conflict that ended only in 2002, Angola still needs large investments for the innovation of this sector, he added.
For its part, the China Overseas Development Association secretary general, He Zhenwei encouraged Chinese investors to explore the opportunities that Angola offers in the renewable energy sector.
"In addition to oil and gas, Angola also has other important natural sources that Chinese investors can explore and use to produce renewable energy," said He Zhenwei.
According to He Zhenwei, energy is very important to respond to the challenges of the country's accelerated economic development and China needs to identify new sources and opportunities for energy cooperation.
Photo: Angolan ambassador to China, João Salvador dos Santos Neto
Other articles
Angola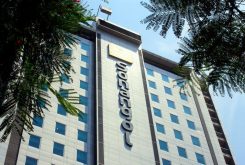 18 January 2021
China Sonangol International Privatization Set for 2021
Angola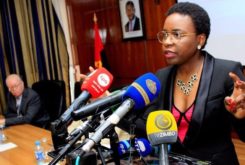 13 January 2021
Angola Gets USD 487.5 million from IMF and 3-Year Payment Relief From China