China Telecom Global (CTG), one of the world's leading providers of Information and Communication Technologies (ICT) services, has chosen Angola Cables as its preferred operator to reinforce its long distance connectivity services between Asia, Africa and America Latin. Recently, Macau telecom company CTM also partnered with Angola Cables.
According to a statement from CTG, with this partnership, the two companies are preparing to launch an express transmission route to connect three BRICS countries, namely China, South Africa and Brazil, through the South Atlantic cables (SACS), enhancing data consumption between these regions.
The managing director of China Telecom Limited, Changhai Liu, said that Africa is a fast-growing market and China Telecom Global has been developing service capabilities in this market since 2010. "The relationship with Angola Cables highlights the commitment to improve regional connectivity and support our local partners to increase their international presence," he said.
The CEO of Angola Cables, António Nunes, added that at a time when the global internet market reports a traffic growth of around 30%, Angola Cables´ traffic is growing over 45% month.
In December, Angola Cables signed a memorandum of understanding with CTM with a view to increase business opportunities between Macau, mainland China, Lusophone African countries and Brazil.
Macau and neighboring Greater Bay Area regions have the conditions and opportunities to be the international cable terminal and the ideal location for hosting data centers and promoting the region's digital ecosystem, CTM said in a statement.
According to CTM Chairman Vandy Poon, the partnership reflects the company's position to actively participate in fulfilling Macau's role in the GBA and China's "One Belt, One Road" initiative.
"CTM believes that the increasing level of integration in the GBA, Macau will play a significant role in promoting trade cooperation between Chinese companies and Portuguese-speaking African countries and the Americas (Brazil)' and in the 'joint exploration of new investment opportunities, business and markets,' he said, according to the same statement.
Photo: Angola Cables Data Center in Brazil
Other articles
Angola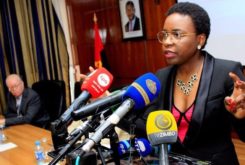 21 September 2020
Angola's Debt to China Estimated at USD 20.1 billion
Angola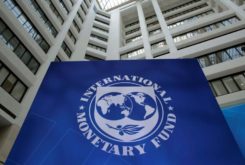 17 September 2020
Angola Gets Additional USD 765 million from IMF