Angola is asking China for greater 'flexibility' in access to its fund for Portuguese-Speaking Countries, in order to make it more active in financing projects.
The call to enhance the China-Portuguese-speaking Countries Cooperation and Development Fund, which is based in Macao, was made by Angola's ambassador to China, João Salvador dos Santos Neto (pictured above), during a meeting with the Macao Forum Permanent Secretariat.
According to the Angolan press, during the meeting with the ambassadors of the Forum's member states, the Secretariat presented the draft Joint Declaration, to be signed at the ministerial meeting scheduled for October, in Macau.
The Angolan ambassador to China also defended the promotion of increased institutional capacity, especially in terms of assistance in the design of projects to be submitted to the Cooperation and Development Fund.
"Much to do" for Macau Forum and Development Fund, Brazil´s Ambassador to China Says
The Cooperation and Development Fund, Santos Neto told the Angolan State press, represents an extremely important factor for increasing productive capacity in the countries that make up the Macau Forum.
"We have to bring our intentions closer to the achievements. We understand that the issues of public health and the economy are extremely important and the support for these sectors must be made in a more concrete way", he underlined.
João Salvador dos Santos Neto also highlighted that the ministerial meeting scheduled for October, in Macau, should represent something much more tangible and a qualitative leap in view of the current international situation, aggravated by the emergence of the new coronavirus pandemic.
"Our economies complement each other, so we have to internalize that this cooperation is mutually beneficial for all countries that are part of the Forum," he said.
In addition to representatives of Portuguese-speaking countries, last week's meeting, held in Beijing, was attended by officials from the Ministry of Commerce of China and the Administration of the Special Region of Macau, Chinese territory that houses the permanent secretariat of the Forum.
Other articles
Angola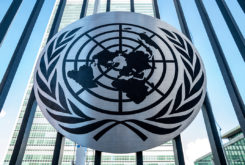 31 January 2023
Mozambique and Cabo Verde to lead Portuguese-speaking countries GDP growth in 2022
Angola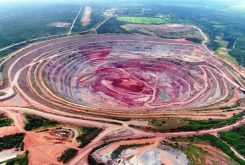 27 January 2023
Chinese-owned company to start mining Niobium in Angola