Angola has approved industrial investments worth 1 billion dollars in the last 2 years, according to its Private Investment and Export Promotion Agency (AIPEX).
At least 286 private investment proposals were registered from August 2018 – June 2020, allowing for the creation of 19,190 jobs, amongst nationals and foreigners, according to an AIPEX report quoted by new agency ANGOP.
Among the investment projects, the industry sector leads with (124), followed by trade (71), service provision (55), agriculture (12) and civil construction (8), according to the same source.
Industry is the area expected to absorb the highest investment value, with more than USD 1 billion dollars, followed by construction (USD 686 million), agriculture (USD 199 million), trade (USD 139 million) and health (USD 131 million).
Other major investment projects are directed at the provision of services (USD 99 million), fisheries (USD 82 million) and hotel and tourism (USD 30 million).
The Angolan Government´s ongoing drive to privatise dozens of companies and attract foreign investment to free zones will be hampered by the global economic downturn caused by the Covid-19 pandemic, according to the Economic Intelligence Unit (EIU).
Photo: Luanda, Angola
Other articles
Angola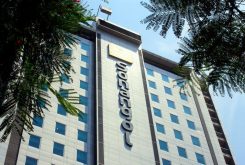 18 January 2021
China Sonangol International Privatization Set for 2021
Angola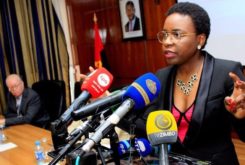 13 January 2021
Angola Gets USD 487.5 million from IMF and 3-Year Payment Relief From China