Angola is among the China´s oil suppliers in Africa and South America hardest by Beijing´s switch to discounted Russian oil, according to data and analytics firm Kpler.
Angolan daily exports to China are currently falling 27% this month compared with whole of February last year, Kpler estimates. Flows from Venezuela, Nigeria and the UK are also down.
"It's the spot purchases that feel the damage first," said Viktor Katona, lead crude analyst at Kpler. Exports from West Africa are most likely to be displaced by more of the Russian Urals grade heading to China, but Brazil may start to be affected more, he said, quoted by Bloomberg.
Cargoes from Angola and Brazil are likely to find new buyers in Europe as they shun Russian exports, Katona said.
Varieties from those two producers will probably be in strong demand, partly due to their high diesel-yielding qualities, he said.
The common denominator among the losers is that they sell more of their crude via one-off sales in the spot market, making it easy for buyers to switch to other grades to take advantage of fluctuating prices.
Shipments from Saudi Arabia, by contrast, which relies mainly on long-term contracts, have held up, the Kpler figures show.
Chinese imports from Oman and the United Arab Emirates — producers that mainly sell via long-term contracts — were also up year-on-year, according to the data.
Other articles
Angola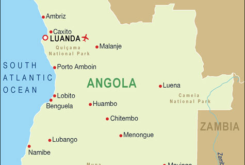 29 September 2023
Angola in Top-6 African Countries for Chinese Investment
Angola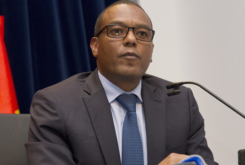 28 September 2023
Angola-China Mutual Investment Protection Agreement Ready for Signature