Angola is among the oil-producing countries at greater risk with the global transition towards green energy, according to consultancy Verisk Maplecroft.
"Algeria, Iraq and Nigeria will be among the first casualties of a slow-motion wave of political instability that will engulf an array of oil producing countries over the next 3-20 years as the energy transition takes hold," the consultancy says in a new report.
Other states facing the greatest risk include Angola, Gabon and Kazakhstan, it added.
"With the move away from fossil fuels accelerating, and COVID-19 levelling out any gains oil made over recent years … time is running out for a number of countries that have failed to diversify their economies away from exporting fossil fuels."
The outlook for the oil price by mid-century is deeply uncertain, Verisk Maplecroft said, and could lie within a broad range of anywhere between around USD48 to USD95 a barrel. Brent crude is currently trading around USD63 a barrel.
According to the report, most oil-producing countries have failed to diversify away from oil and some have even become more dependent since an oil price crash in 2014, the report added, with Norway and Qatar among the modest success stories.
Other articles
Angola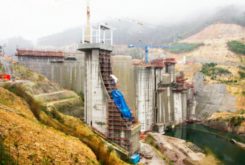 16 August 2022
China-financed Luachimo Hydroelectric Dam in Angola readies for start-up
Angola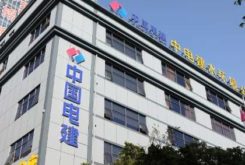 11 August 2022
Power China International eyes hydro projects in Angola