Investment from China in the African Portuguese-Speaking Countries (APSCs) expanded very rapidly in the last 20 years. Enabling the investments, mainly in infrastructure, were Chinese financial institutions – which today are the main lenders to Angola and Mozambique, the biggest of the 5 APSC economies.
The expansion of relations involved the building of significant and highly symbolic infrastructure in the APSCs, including Government, Presidential or Parliament offices, National Stadiums, as well as strategic road or railways. Chinese loans enabled the reconstruction of vital and strategic infrastructure in post-war Angola (roads, railways, ports). As a result, Angola's debt to China currently represents about half of the country´s total debt stock. In 2015, after the drop in oil prices, China already agreed to a debt restructuring and renegotiation of financing terms.
Financing contracts with Angola, involving China Eximbank in the early 2000s, served as a basis for others on the continent. A recent survey at the level of European business confederations concluded that the Chinese government invested USD 143 billion in African countries between 2000-2017 – through credit lines to finance works carried out by Chinese state contractors (road, rail and port, mainly to connect to mining resources). The infrastructure sector absorbed around USD 90 billion in Chinese financing in that period.
Infrastructure financing in Angola, involving China Eximbank in the early 2000s, served as the basis for many similar contracts, namely in Tanzania (gold), Zambia (copper) and DR Congo (cobalt) Already before Covid-19, countries like Zambia were already in high debt distress. Angola´s debt service consumed almost half of the State Budget, more than Education or Health. The economic and financial crisis brought by Covid-19 made matters worse and forced debtor nations to open negotiations with China, in order to avoid a default.
According to a new report by Rodhium Group ("Seeking Relief: China's Overseas Debt After COVID-19"), this year has seen China enter debt negotiations with more than 10 countries. Around half of them are complete, or nearly so, including with Angola, providing for a 3-year deferral of payments and extended maturity, worth USD 6.2Bi, owed to China Development Bank (CDB) and EximBank. Negotiations with Mozambique are ongoing. Rhodium estimates 25% of China´s overseas debt to be "in trouble" and it now expects Beijing to agree to substantial deferrals, a "stark reckoning" after "20 years of aggressive lending".
Obviously, Covid-19 brought about a new phase in China-Africa relations – essentially, turning the conversation from future investments to past debts. Already, previous signs existed in Angola of difficulties in making the infrastructure investment model work. In theory, it made sense to build (or rebuild) infrastructure to unleash investments in industry or agriculture, boost growth and generate revenue for the State, which would generate sufficient income to pay off debts. But risk factors in African countries related to Governance are much higher than in China – and not factoring in these in providing loans was likely a result of party-level political decision making imposing itself on State bankers.
Though difficult the situation is, especially for African countries – poor, indebted and in economic crisis – one should be careful not to downplay China´s hand in the new stage, for three reasons. First, the current situation actually gives the rising power an even bigger leverage over indebted Asian or African nations, from which it can profit in the diplomatic table. Second, the size of the loans in question is not substantial, considering the huge – and growing -financial power of China´s State banks. Third, China is already thinking ahead, rolling out a strategy for Africa that is much broader and deeper than Western Governments usually grasp – it is now focused on next-generation telecommunications infrastructure, not building roads. And this will give it future leverage creating markets for its tech companies, such as Huawei, e-marketplaces and payment systems, which are already the biggest in the world, like Alibaba and Ant.
Yes, the new age of China-Africa relations will be made of painstaking debt talks. But China´s capital in Africa – both financial and diplomatic – is unrivaled. While the economic and financial difficulties of countries like Angola are likely put off Western investors – some of them from countries themselves facing difficulties – China and its companies are set to emerge stronger from Covid-19, compared to other major economies. And, though it will certainly add difficulties, the pandemic will not end China´s vision to be at the center of Africa´s transformation, no matter how long it takes.
Paulo Dias de Figueiredo is a researcher and analyst, having worked as the head of the news agency of Portugal´s United Nations Bureau and more recently in the Government of Portugal. He has a Master´s degree in Applied Management at Catolica Lisbon School of Business and Economics (2017-18) and is currently a first year Ph.D. candidate, researching on China-Portuguese-speaking countries and business risk analysis matrixes.
Other articles
Angola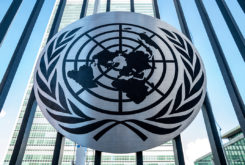 31 January 2023
Mozambique and Cabo Verde to lead Portuguese-speaking countries GDP growth in 2022
Angola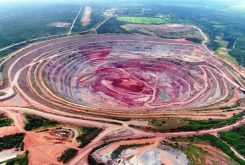 27 January 2023
Chinese-owned company to start mining Niobium in Angola