China Southern Airlines has announced a suspension of flights to Brazil, owing to the pandemic in the South American country, following a similar move by Air China.
Considering that there is currently no direct link between Brazil and China, the decision closes yet another one of the few alternatives for traveling between the two countries, according to the Agencia Brasil news agency.
In a statement, the company says the "temporary" suspension covers all passengers, including Chinese citizens, who plan to travel from Brazil to China via another country.
CoronaVac Deliveries to Brazil Government to be on Track in May
Twenty-five countries are already on the Guangzhou-based airline's ban list, including Mozambique.
Chinese flag carrier Air China had already suspended operations on the route connecting the Brazilian city of São Paulo to the Chinese capital, Beijing, through the Spanish capital, Madrid, last September.
The suspension was initially in effect until the end of March, but was extended at least until June 30.
Brazil and China to Collaborate on 5G, Digital Economy and Vaccines
The resumption of flights depends on the situation of the pandemic in Brazil, Air China said.
The city of Shanghai, in eastern China, registered an imported case of covid-19 by a Chinese citizen comming from Brazil, the Shanghai Health Commission announced last week.
According to a statement, the traveller has been placed in isolation for a mandatory quarantine period, currently being treated in a Shanghai hospital.
Other articles
Brazil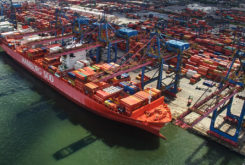 23 November 2021
China's Customs Accept Import of Brazilian Beef With Sanitary Certificate Prior to September
Brazil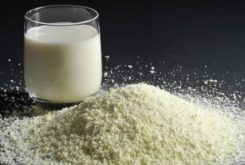 22 November 2021
After Two Decades Trying, Brazil Looks to Export Milk to China