African countries are expected to trade more with China and less with Europe, the United States (US) and India, with Angola having the largest increase, according to a new study.
The study was conducted by an international research consortium comprising the Frederick S. Pardee Center for International Futures, Institute for Security Studies (ISS), and Gordon Institute of Business Science (GIBS).
It uses scenarios to quantify the effect of Covid-19 on bilateral trade patterns for 10 African countries – Angola, Cabo Verde, Chad, the Democratic Republic of Congo, Ethiopia, Kenya, Mali, Mauritius, Nigeria and South Africa.
Before the pandemic, China had already overtaken traditional trade partners such as India, the United Kingdom, US and Germany as the top destination of exports and origin for imports for these 10 African nations.
The uneven economic shock and recovery from Covid-19 could accelerate this trend by shifting trade further towards China at the expense of India, the EU-27 and the UK up to 2030.
Economic downturns following the pandemic are likely to be sizeable in the continent's three largest economies (Angola, Nigeria and South Africa) because they rely on commodity exports that have strongly declined in price, while small island states such as Cabo Verde and Mauritius have been affected by border closures and the subsequent fall of international tourism.
Angola shows the most robust increase in trade with China, whereas Ethiopia and Kenya lead the decline in trade with India.
The extent of the change in international trade for individual countries depends on their ability to weather and recover from the economic impacts of Covid-19, and their partners' ability to do the same.
Several large trading partners have now started vaccine distribution in sub-Saharan Africa, with especially India and China providing medical equipment and vaccines. These trends might further shift global economic and political interdependencies.
6 reasons Why Africa's New Free Trade Area is a Global Game Changer
Other articles
Angola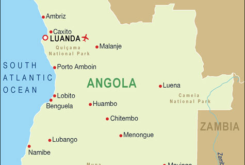 29 September 2023
Angola in Top-6 African Countries for Chinese Investment
Angola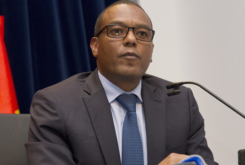 28 September 2023
Angola-China Mutual Investment Protection Agreement Ready for Signature