US gaming mogul Sheldon Adelson's Las Vegas Sands has given up on its US$10 billion casino project in Japan, objecting the terms of Japan's casino legislation, Bloomberg reported.
The report added that "one objection is the fact that the [Japanese casino] licence would only be good for 10 years, after which [the] terms could be changed that would impact profit."
According to Fox Business, construction was estimated to take five years "and with a 10-year concession would not be enough time for a good profit return."
By comparison, the report pointed out, licences in Macau and Singapore can be extended 20 or 30 years, respectively.
"We are grateful for all of the friendships we have formed and the strong relationships we have in Japan, but it is time for our company to focus our energy on other opportunities," Adelson was quoted as saying.
Fox Business described Japan as a "tough market, as a majority of residents are opposed to casinos, but it is potentially very lucrative." The report also said that the move by Las Vegas Sands "is a blow to Japan's Prime Minister as he tried to boost the economy that has been hurt by the [novel] coronavirus pandemic."
The Las Vegas Sun newspaper on Tuesday ran a story headlined "Las Vegas Sands plans in Japan are 'unreachable', Adelson says".
The story quoted Adelson, 86, as saying that he still has "positive feelings" for Japan, though he added that the "framework around the development of an (integrated resort) has made our goals there unreachable."
According to the newspaper, Adelson also said: "My fondness for the Japanese culture and admiration for the country's strength as a tourism destination goes back more than 30 years," adding: "I've always wanted our company to have a development opportunity there."
Adelson also said that he was "extremely bullish" about the future of his company and its growth prospects, "noting that it is in the process of investing in upgrades" at its casino-hotel properties in Macau and Singapore.
"We believe the success of the MICE-based integrated resort model we pioneered in Las Vegas, Macau and Singapore will ultimately be considered by other Asian countries, particularly as governments look to increase leisure and business tourism as a driver of economic growth," Adelson said.
(The Macau Post Daily/Macau News)
PHOTO © Time Magazine
Other articles
Macao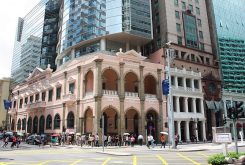 21 September 2020
BNU CEO Says Existing Transaction Control Mechanisms Effective
China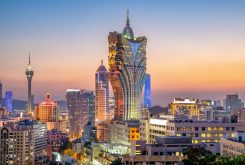 21 September 2020
Macau to Recover in 2021, Reliant on Chinese Tourism