EDP Portugal, that has China Three Gorges as its largest shareholder, saw a 14% rise in debt in the first quarter, due to acquisitions in Brazil and Singapore.
EDP's net debt increased to EUR 13,134 million (+14%), "reflecting the conclusion of the acquisitions of CELG-T, in Brazil, and Sunseap, in Singapore", according to a company statement.
Gross investments more than tripled in the first quarter, to a total of EUR2.3 billion.
The company went from profits of EUR 180 million in 2021 to losses of EUR 76 million in the first quarter.
"EDP's financial performance in the first quarter of 2022 was strongly impacted by the extreme drought in Portugal in winter 2021/2022, the driest in the last 90 years, which resulted in a record shortfall of EDP's hydro production in the Iberian market of 2.6TWh compared to the historical average", the company added.
The hydro deficit forced the need to purchase electricity in the Iberian wholesale market, "in order to satisfy the consumption of the customer portfolio", explains EDP. This purchase was made in a context of historically high prices (average electricity price of EUR 229/MWh, a year-on-year increase of 407%).
"The strong increase in the cost of electricity sold, which did not impact our clients, implied a €0.4bn loss in 1Q22 in terms of EBITDA, which justifies the negative net result of -EUR76m recorded by EDP in the 1Q22 (a decrease of EUR 256m year-on-year)," the company points out.
EDP's recurring EBITDA fell 16% to EUR 710 million compared to the first three months of 2021, with a 9% drop in the renewables sector, to EUR 405 million, not being offset by the 17% growth in electricity networks.
The decline seen in the renewables sector is explained by the negative EBITDA of EUR 34 million from dams in the Iberia region. The company also recorded a 10% increase in operating costs, to EUR 502 million.
Other articles
Brazil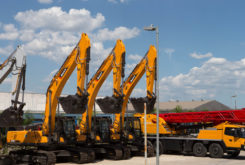 10 August 2022
Chinese heavy equipment manufacturer Sany to explore wind power industry in Brazil
Brazil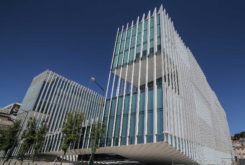 02 August 2022
Profits drop 11% at EDP, rise 85% at EDP Renewables in first semester