Over 1700 applications were received in less than a month by HUAWEI Scholarship Program in Portugal, which offers 50 university scholarships in the areas of Engineering and Technology.
Launched at the end of December 2021 in partnership with .PT, Huawei's university aims to support the reduction of the existing deficit in Portugal vis-à-vis the rest of the EU in IT graduates, according to a statement by the Chinese tech company´s subsidiary in Portugal.
According to the Directorate-General for Higher Education, the percentage of graduates in this area has been increasing but is still below the EU average (1.9% compared to 3.6% in the EU).
Huawei announced its intention to award half of the scholarships to female students, with the aim of showing a strong sign of commitment to reducing the gender gap in the industry.
The program has the support of Portugal´s Secretary of State for Citizenship and Equality and the Commission for Citizenship and Gender Equality, in addition to the support of Portugal Digital.
Other articles
China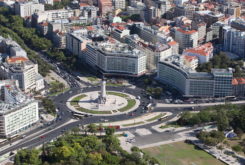 05 August 2022
Portugal realtors lure Chinese investors with serviced appartments and real estate funds
China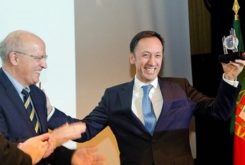 02 August 2022
Portuguese Ambassador to China bids farewell