China and USA, United Kingdom, Portugal and Germany will be the priority target countries for a new marketing program by Wines of Brazil, until December 2022.
The Brazilian Export and Investment Promotion Agency (Apex-Brasil) will finance in 60% the new R$ 5 million program, with the remainder supported by the Council for Planning and Management of the Application of Financial Resources for the Development of Viticulture in the State of Rio Grande do Sul (Uvibra-Consevitis-RS) and third parties.
The Wines of Brazil project aims to promote wineries that are already operating abroad or that are interested in starting work at an international level. The actions take place through participation in fairs, promotional events, trade missions and other special actions to promote trade. The project values ​​attributes such as the quality, diversity and differentials of Brazilian wines and encourages new business for Brazilian exporters.
During the ceremony to mark the agreement with with Apex-Brasil, Deunir Argenta, president of the Brazilian Union of Vitiviniculture (Uvibra), said that "it is essential that we further expand our presence in target countries such as China, the United States, the United Kingdom, Portugal and Germany and reach as many countries as possible in the coming years". The program will have as secondary target countries Chile, Colombia, Paraguay, Peru and Japan.
The first two major promotional events in 2022 will take place in March. The first will be Vinexpo America, on the 9th and 10th, in New York, followed by Prowein Dusseldorf, between the 27th and the 29th, followed by a technical mission in Portugal with matchmaking for Portuguese buyers.
Exports of wines and sparkling wines have been growing year after year and 2021 proves the efforts of the wine sector. A study by Ideal Consulting, an import audit and market intelligence company, shows that from January to September 2021, Brazil exported 690.4 thousand 9-liter boxes of beverages, representing a growth of 62% over the same period in 2020, the best moment in the history of Brazilian exports.
Other articles
Brazil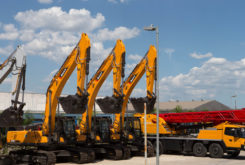 10 August 2022
Chinese heavy equipment manufacturer Sany to explore wind power industry in Brazil
Brazil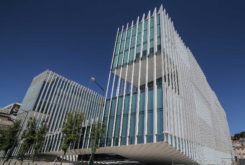 02 August 2022
Profits drop 11% at EDP, rise 85% at EDP Renewables in first semester