Wanbao Mozambique rice farm has seen a 13.6-percent increase in crop yield in the last three years, with the use of drones and other high-tech innovations.
Using the China-developed BeiDou Navigation Satellite System (BDS), drones can spray pesticides over about one hectare of farmland per hour, 25 times faster than manual operation.
Local farmers are piloting drone on the farm in Xai Xai city in southern Mozambique, using pre-mapped routes on their cell phones, according to Xinhua.
Hainan Boosts Tropical Agriculture Ties With Mozambique and Other African Countries
The BDS eyes rapid development for various industrial applications in China. It is also used for land mapping, transportation, disaster relief and mitigation, precise agriculture, forestry and small ports in over 120 countries and regions.
Over the past decade, China has stepped up technology innovation to power growth, both domestically and globally, practicing "Xiconomics," the economic philosophy of Chinese President Xi Jinping.
The Chinese president has reiterated that innovation is the basis for the development of productive forces, said Diego Pautasso, visiting professor at the Federal University of Rio Grande do Sul in Brazil.
"China's modernization is a case of great success in this direction, producing notable effects in improving people's living conditions," Pautasso said.
Meanwhile, with China's help, many developing countries have had their first taste of success in digital transformation with the development of e-commerce. Sitoyo Lopokoiyit, CEO of Africa's leading fintech platform operator M-Pesa Africa, said that secure, stable and innovative technology provided by Chinese companies has transformed millions of lives in Africa.
"As an example for myself, my family is 550 km from Nairobi. And it meant taking a whole day's journey to go and give my mother money every other time," Lopokoiyit said. The technology "changed it all and has been key in driving financial inclusion across the African continent."
Other articles
Angola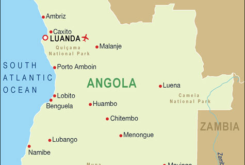 29 September 2023
Angola in Top-6 African Countries for Chinese Investment
Angola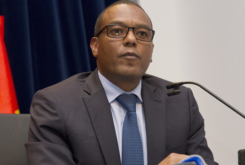 28 September 2023
Angola-China Mutual Investment Protection Agreement Ready for Signature