United States Under Secretary of State for Economic Growth, Energy, and the Environment, Keith Krach, is returning to Brazil in another tour of South American countries to lobby for the exclusion of China's Huawei Technologies from the 5G equipment market.
According to a note from the U.S. Goverment, during the trip, Krach "will meet with government officials and business leaders to discuss the rapidly growing Clean Network (group of countries participating in the Huawei ban), 5G security issues, environmental collaboration, and shared economic and national security objectives".
Lasting until 17 November, the tour will include Chile, Ecuador, Panama, and the Dominican Republic.
Assistant Secretary for Energy Resources Francis Fannon will accompany Under Secretary Krach to discuss regional growth in the critical mineral development sector and energy security and principal Deputy Assistant Secretary for the Bureau of Western Hemisphere Affairs Julie Chung will also travel to Brazil and Chile "to advance regional priorities", the note adds.
According to Reuters and the brazilian press, Brazil's top four telecom companies declined a U.S. embassy invitation to meet on Monday in Sao Paulo with Keith Krach.
Telefonica Brasil SA, Grupo Oi SA, TIM Participações SA, controlled by Telecom Italia SpA and Claro, owned by Mexico's America Movil, each control between 19% and 29% of Brazil's wireless market.
They already use Huawei equipment in preparation for the auctioning of spectrum concessions next year in Brazil and do not support a ban on Huawei sought by the U.S. government.
The Trump administration has stepped up diplomatic pressure internationally to block the use of Huawei equipment, alleging that it could be used for spying by the Chinese state. Huawei has repeatedly denied being a national security risk.
The U.S. government recently stepped up an offensive to keep China's Huawei Technologies out of Brazil's 5G market, by offering to finance purchases by Brazilian telecom companies of equipment from its competitors.
Other articles
Brazil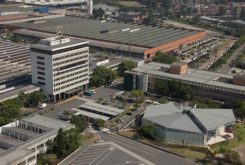 21 June 2021
Great Wall Motor Closing in on Brazilian Factory Acquisition
Brazil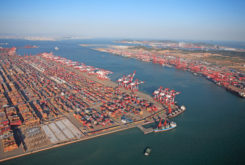 18 June 2021
China Adding to Brazil's Record Trade Surplus