China is accusing the United States of "harassing" Portugal and distorting market rules because of the rival power´s campaign to ban Chinese telecommunications group Huawei from 5G network infrastructure.
During a visit to Lisbon last week, US Under Secretary of State Keith Krach urged Portugal to exclude Huawei from the fifth generation (5G) networks.
Krach's visit came just days after the US ambassador in Lisbon, George Glass, said in an interview that the Portuguese "have to make a choice now" between "working with security partners, the allies, or working with economic partners, the Chinese".
Reacting to the statements, the Ministry of Foreign Affairs of China told Lusa that "coercing other countries to obey their will is not only a flagrant act of harassment, but also an evident rejection of the market economy principles defended by the United States".
"No nation with an independent spirit will join this campaign" from Washington, the ministry added in a statement.
China also accuses the United States of "breaking the rules of international trade" and "damaging the interests of consumers and businesses".
"We believe that all countries will maintain a fair and objective position and make independent choices, according to their goals, interests in common with other countries and the trend of development of humanity", the statement adds.
The Chinese Government also recalled that Portugal and China maintain a global strategic partnership.
The Strategic Partnership between Portugal and China was signed in October 2010, during the state visit to Lisbon of the then Chinese President, Hu Jintao, which was followed by important Chinese investments in the Portuguese economy.
The US diplomat's words were criticized by the Minister of Foreign Affairs, Augusto Santos Silva, and by the President of the Republic, Marcelo Rebelo de Sousa, who underlined the country´s authorities are independent in their decision making.
Other articles
China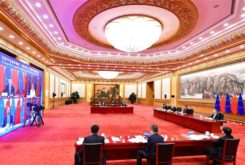 22 June 2021
China's Sanctions Law Poses 'Legal Dilemma' European Companies
Angola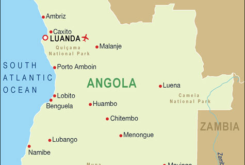 21 June 2021
China National Aero-Technology Corporation in USD 85 million Angola Deal