Brazil has extended the deadline for the entry into operation of 5G technology in the country's capitals until September 29.
The postponement was recommended to the Board of Directors of the National Telecommunications Agency (Anatel) by the technical group that coordinates the deployment of 5G internet in the country, Gaispi.
According to the 5G auction notice, the technology should be available in capital cities by July 31. However, the document already provided for the possibility of extending the period by 60 days. Thus, after approval by the Board of Directors, the deadline was extended without the need to change the notice.
According to a note released by Anatel, the board of directors approved the postponement in view of the lack of equipment to "clear the band" of 3.5GHz, which will be used by 5G.
Nothing changes in the implementation period in other cities. The schedule that establishes the entry into operation gradually until 2029 is maintained.
According to Anatel, 5G can be implemented before September in capitals where there is a possibility of anticipation. In such cases, Board approval will not be required.
Huawei Expected to Enter Brazil´s 5G Network Roll-Out as Auction Begins
In May, Gaispi stated that the proposal does not necessarily represent the postponement of 5G, but rather the granting of additional time to fulfill the obligations necessary for the activation of the technology.
This is because, in capitals where there are already technical conditions, the signal may be made available earlier.
Other articles
Brazil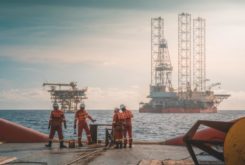 05 June 2023
Singapore Investigating local JV on Pre-2015 Brazilian Corruption Case
Brazil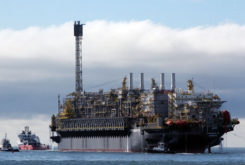 05 June 2023
China's CNOOC begins production at Buzios5 well in Brazil