Chinese companies are among the 15 bidders for Brazil's biggest-ever water treatment concession, that could top USD 2 Billion, according to the Brazilian press.
The secretary of the State of Rio de Janeiro´s Civil Cabinet, Nicola Miccione, said among the groups interested  in the concession of the State's water and sanitation company, Cedae, is China Gezhouba Group Corporation (CGGC), and two other companies, but the latter denied the information.
China Communications Construction Company (CCCC), through its press office, stated that "it will not participate" in the bid, while State Grid said its activity "is energy transmission and development new sources of energy" and that it "has no interest in other sectors".
South Korean GSI Inima, Brazilian fund manager Vinci Partners and Canadian Pension Plan Investment Board are also among those interested in the auction.
At least 15 national and foreign groups have already expressed interest in Cenae.
Companies that have scheduled technical visits are Aegea Saneamento, Arcadis, BRK Ambiental, Conen Engenharia, Encibra Estudos e Projetos de Engenharia, Equatorial Energia, Esse Engenharia e Consultoria, Iguá Saneamento and Saneamento Ambiental Águas do Brasil.
The grant amount was fixed at approximately 10.6 billion reais (USD 2 billion), but the premium can reach 40% to 50%, according to the secretary of the State´s Civil Cabinet.
The auction is scheduled for 30 April, Brazilian development bank BNDES and the state of Rio said at the end of 2020.
Cedae's sewage collection, distribution and sanitation operations in the city of Rio and 34 other municipalities will be privatized in four blocks in Brazil's biggest-ever concession of sewage services to the private sector, BNDES said.
The projects will require some 30 billion reais of further private investment to guarantee services to 12.8 million people within 12 years, the bank said in a statement, adding that the public sewage system now covers less than half of the area.
Photo: Cedae water treatment plant (Brasil de Fato)
Other articles
Brazil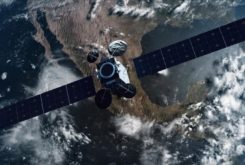 02 March 2021
India Successfully Launches Brazil´s First Independently Built Satellite
Brazil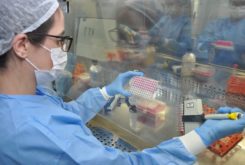 02 March 2021
Brazil to Produce 12.2 Million More Vaccines With Active Ingredients Sent by China