China's central government will release the development plan to link Hong Kong and Macao with nine cities in Guangdong province in the first half of this year, probably after the sessions of the National People's Congress (NPC) and the Chinese People's Political Consultative Conference (CPPCC) in March. It will aim to make the area into a globally competitive world-class metropolis through integration and better resource allocation. The nine cities are Guangzhou, Shenzhen, Zhuhai, Foshan, Huizhou, Dongguan, Zhongshan, Jiangmen and Zhaoqing, a cluster of cities also called the Pearl River Delta, known as the "Factory of the World."
The region, Guangdong-Hong Kong-Macao Greater Bay Area (GBA), encompasses a total area of 56,000 sq km and more than 66 million people. It is the most affluent region in China, generating roughly US$ 1.4 trillion in GDP in 2016, with per capita GDP of US$20,450, or 2.5 times the national average, according to data from UBS.
The Greater Bay Area generated roughly US$ 1.4 trillion in GDP in 2016, 2.5 times the national average.
The GBA plan was first proposed by Shenzhen officials in 2014, but grew into a national strategy after Premier Li Keqiang endorsed it in his work report in March 2017.
Amid a countrywide growth slowdown, the Chinese government aims to improve cooperation within the region and build a new powerhouse comparable to other city clusters such as Greater Tokyo Area, San Francisco Bay Area and Greater New York, and achieve significant economic growth in the GBA over the next five to ten years.
Similar to the other three areas, the GBA has three of the major container ports in the world: Shenzhen (third), Hong Kong (fifth) and Guangzhou (seventh). Shenzhen overtook Hong Kong in 2013 as the world's third busiest container terminal. According to Shenzhen Transport Commission, the city's container throughput reached 25.2 million TEU (20-foot equivalent units) in 2017, ranking third in the world for the fifth consecutive year.
Transport links
Currently, there are numerous large-scale infrastructure projects in the region, including the Guangzhou-Shenzhen-Hong Kong Express Rail Link and the Hong Kong-Zhuhai-Macao Bridge which will significantly reduce travel time within the GBA and create various "one-hour living circles" to enhance the flow of people and goods.
The Guangzhou-Shenzhen-Hong Kong Express Rail Link is a high-speed railway line connecting Hong Kong with Shenzhen and Guangzhou. The total length will be 142 km, including the Guangdong section (116 km) and the Hong Kong section (26 km). Construction began in January 2011 and will be completed in the third quarter of 2018.
The express rail will go through seven stations, linking Guangzhou, Dongguan, Shenzhen and Hong Kong. Passengers will take merely 23 minutes from Hong Kong's West Kowloon station to Shenzhen North Station, and 48 minutes to Guangzhou South Station. The ticket prices will be at HK$90 and HK$260 respectively. The two mainland stations are both hubs for the south China's high-speed rail network, so it will be convenient for passengers to continue their journey to almost anywhere in the country.
There will be 228 trains, or 114 pairs, running daily between Hong Kong and mainland cities on 130 peak days a year. Only 30 pairs will go to Guangzhou South Station and the remaining 84 will terminate at Shenzhen North Station.
The rail will further connect Hong Kong with other Chinese major cities. Beijing will be accessible in ten hours, Shanghai in eight hours, Chengdu in twelve hours, Wuhan in five hours and Changsha in four hours.
Meanwhile, a Pearl River Delta intercity rail transport network featuring three circular and eight outbound routes will be built by 2020. The network will bring every major Pearl River Delta city to within one-hour travel by rail to Guangzhou, with a top speed of 200 km per hour.
According to China's National Development and Reform Commission, the country's economic planner, the rail network will have 1,478 km of routes split up into 15 lines by 2020, such as Guangzhou -Zhuhai, Guangzhou-Foshan, Guangzhou-Dongguan-Shenzhen, Dongguan-Huizhou, Guangzhou-Qingyuan, Foshan-Zhaoqing, Guangzhou-Foshan, Zhongshan-Nansha-Humen, Foshan-Dongguan, Guangzhou-Foshan-Jiangmen-Zhuhai, central Zhuhai-Zhuhai Airport, Shenzhen-Huizhou, Zhaoqing-Nansha, Guangzhou-Zengcheng-Huizhou and Jiangmen-Kaiping-Enping.
Four of these intercity railways have started operation so far. The Guangzhou-Zhuhai rail, which began in January 2011, saw passenger volume at 35.6 million in 2017, rising from 16.7 million in 2011. The Guangzhou-Foshan, Foshan-Zhaoqing and some parts of Dongguan-Huizhou started in March 2016. The three's total passenger volume was 2.05 million passengers in 2016 and 3.67 million in 2017, according to data from Guangdong Provincial Railway Construction Investment Group, operator of the intercity railways.
The Guangzhou-Shenzhen-Hong Kong Express Rail Link and the Pearl River Delta intercity rail network will bring Hong Kong closer to mainland cities and facilitate the flow of people and goods in the GBA.
Another important infrastructure project is the Hong Kong-Zhuhai-Macao Bridge. Construction began in 2009 and will open to traffic this year. The 55-km bridge, consisting of three cable-stayed bridges and an undersea tunnel, will be the world's longest bridge over water. Once operational, it will shorten the four-hour drive from Hong Kong to Zhuhai to less than one hour.
Talent flow
Since March 2017, the Chinese central government has launched a series of policies to encourage people from Hong Kong and Macao to work in mainland China. As from December, employees from the two special administrative regions have been granted equal rights to the housing provident fund on the mainland. Under current regulations, urban residents on the mainland, together with their employees, pay a portion of their incomes into the housing provident fund to be eligible for low-interest housing loans. Hong Kong and Macao people will also be allowed to withdraw from the fund when they come back to the two regions.
Chinese education regulator has also set up scholarships to students from Hong Kong and Macao, and China's National Social Science Fund will be also open to applicants from Hong Kong and Macao, who work in universities or research institutions on the mainland.
Universities in Guangdong see an increasing number of graduates every year, but companies with global aspirations find it hard to recruit the right talent. In an interview with KPMG in September, Harry Peng, vice director of Strategic Management at Chinese courier service provider SF Express, said that his company would like employees to possess a more global perspective, think critically and know well about various industries. Hong Kong has such a talent pool, but it is not really feasible for a lot of them to work in mainland at the moment, Peng added.
Guangdong, Hong Kong and Macao belong to different tax zones. Guangdong, like the other areas in mainland China, has a maximum of 45 per cent in individual income tax rate. Hong Kong's maximum is 17 per cent and Macao's maximum is 12 per cent. In addition, the three also adopt different interpretations to determine the source of income. As a first step, the three local governments will have to work together to develop tax preferential policies on corporate operations and flow of talents.
Other issues include cultural differences and the need to establish world-class medical and education facilities to retain talent from Hong Kong and Macao.
In January, Guangdong, Hong Kong and Macao signed a framework agreement on hygiene and healthcare cooperation in the GBA, such as training and exchange of medical professionals. Guangdong will build up a medical centre to attract Hong Kong and Macao professionals to start new businesses in the GBA, and encourage funds from Hong Kong and Macao to invest in high-end medical services, according to the agreement.
The agreement also encourages Chinese private or foreign funds to set up institutions to provide healthcare services to elderly Hong Kong and Macao residents living in the GBA. In addition, the three areas will set up a mechanism of joint rescue and patient transfer, and join hands to prevent and curb epidemic diseases such as dengue fever and flu.
Guangdong, Hong Kong and Macao will set up joint rescue and patient transfers to prevent and curb epidemic diseases.
Guangdong has been encouraging professionals from Hong Kong and Macao to start businesses since the central government signed the supplement V to the Close Economic Partnership Arrangement (CEPA) with the two regions in 2008. As of December 2017, Hong Kong professionals have applied to open 41 medical institutions in Guangdong and Macao applied to open five, mostly in the GBA.
Chinese authorities have been relaxing visa procedures for mainland residents heading to Hong Kong and Macao. Other measures are under discussion, such as allowing on-arrival visas to the GBA residents, retaining only entry checks at the borders while scrapping exit inspections, and granting lower-level governments the right to issue visas.
Unified supervisory body
Unlike the other three bay areas, the GBA links areas with different administrations, legal and economic systems and currencies. Such complexity might pose more challenges in the flow of talent, logistics, finance and information. With infrastructure building-up and faster talent flow, it calls for each city government to establish a supervisory body that can resolve differences in border controls, currency, legislation and so on.
China's upcoming two sessions in March of the NPC and CPPCC will discuss a proposal to set up a unified regulatory agency in the GBA, which will be tabled by the Chinese Peasants and Workers Democratic Party (CPWDP), one of China's eight non-communist political parties. The proposal calls for China's State Council to stipulate regulations and coordinate local governments to form a unified supervisory body in the GBA.
The supervisory body will combine the strengths of different cities – Hong Kong as a global trade and financial centre, Macao as a tourism and entertainment centre, Shenzhen as a technology hub, and the manufacturing capacity of Guangdong. Also, it will be essential for the supervisory body to cut cost for the Guangdong's manufacturing and encourage innovation, as China's manufacturing is losing its advantages because of higher tax burdens and labour costs. Moreover, the supervisory body will work towards industrial relocations among different cities.
According to a study commissioned by the Guangdong authorities in May 2017, Dongguan and Foshan will focus on upgrading its manufacturing to service-driven economy. Huizhou aims to become an aviation component producer. The coastal Jiangmen city might cooperate with Nansha, an industrial development zone in Guangzhou, to produce marine equipment manufacturing devices. An alternative for Jiangmen is the manufacture of short-distance vehicles on water, such as water planes and yachts.
The regulatory agency will also coordinate the financial development in Hong Kong, Shenzhen and Guangzhou. Hong Kong will become China's gateway to the world's financial markets – leading global investors to opportunities in China and giving them access to mainland China's increasing wealth pool.
Lin Jiang, a member of a think tank under the Guangdong government and deputy chief of Sun Yat-sen University's free-trade zone Research Institute, said Hong Kong will become a financing hub for Chinese listing companies, an important offshore renminbi trading and China's most important asset management centre. He also said Shenzhen's advantages in venture capital ad private funds will improve innovation of Guangdong's manufacturing, while Guangzhou will develop financial leasing for its shipping business.
To a great extent, the Chinese central government released the GBA initiative to upgrade manufacturing and innovation amid an economic growth slowdown. The region, with a long history in opening-up and reform, has the potential to become the most important growth engine for China in the years to come. Innovation and regional integration, however, will be crucial for the GBA to achieve its ambitions.
Other articles
Brazil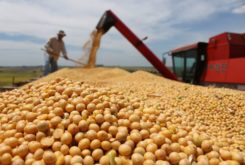 17 August 2022
Brazil achieves 'largest opening up of agro products in the last 10 years' by China
Angola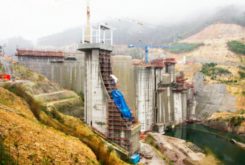 16 August 2022
China-financed Luachimo Hydroelectric Dam in Angola readies for start-up