Thailand's SCG Chemicals plans to expand the capacity of its Portugal-based subsidiary Sirplaste by 25%, in response to strong demand for recycled plastics in Europe.
The recycling firm has an existing 36,000 tone/year capacity post-consumer recycled resins (PCR), of which 9,000 tonnes/year is recycled high-density polyethylene (R-HDPE).
SCG Chemicals recently completed acquisition of a 70% stake in Sirplaste, which sells its recycled plastics output in Europe.
Portugal climbs two positions to eighth most attractive country in Europe for FDI
The planned expansion will go hand in hand with upgrading to high-quality recycled production capacity to cater to a growing market in line with SCG Chemicals' environmental goals, according to its parent firm – Thai conglomerate Siam Cement Group (SCG) – in a presentation to investors on Friday.
SCG Chemicals is looking at growing its environment-friendly or green polymer portfolio to 1m tonnes by 2030 and decarbonize current operations by 20% by 2030 from 2021 levels, with the goal of going carbon neutral by 2050.
The company has built Thailand's first advanced recycling demonstration plant, and is "targeting creation of green feedstock and food-grade resins with virgin-like characteristics", SCG said in the presentation.
Other articles
Uncategorized
20 March 2023
Japan pledges to support USD 530 million port development project in Angola
Timor-Leste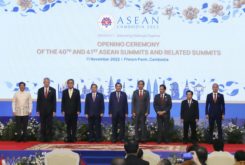 07 February 2023
Timor-Leste represented for the first time at an ASEAN Coordination Council meeting