Delays in soy exports from Brazil are forcing Chinese soybean processors to curtail operations sharply, pushing up prices and likely leading to a rundown in inventories.
The shortage will be widely felt and probably last till at least mid-April, analysts, crushers and traders told Reuters.
"Bean shipments from Brazil to southern China will be very limited in March. Supplies will be tight," said a manager with a major crusher in southern China.
Drought delayed soybean planting in Brazil in late 2020 and constant rains have disrupted harvest this year. That's similar to what happened early last year when Chinese crushers had to wind back operations, inventories fell to record lows and soymeal prices rallied.
"Soybean inventories will fall significantly in March … soymeal prices will also rise," said Xie Huilan, an analyst with consultancy Cofeed, adding that some plants had already made plans to suspend operations for a month.
"But it probably won't be as bad as last year." she said.
She said feed and livestock producers learned lessons from last year and have built up ample soymeal stocks in advance.
The limitation comes just days after Beijing issued a major policy document stressing the importance of food security in the world's most populous country
Some 5.5 million tonnes of soybeans are expected to arrive in China in March, said a senior trader at a company which runs crushing plants across the country.
That would be up from 4.28 million tonnes for March last year but still well below the average monthly soybean consumption of 8-9 million tonnes.
Other articles
Brazil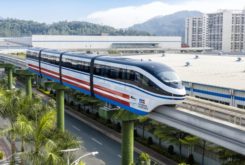 12 April 2021
China´s BYD Presents Brazil´s Bahia SkyRail
Brazil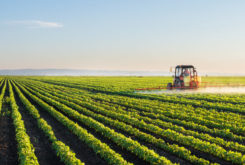 12 April 2021
Chinese Demand Fuels Brazil Record Harvest