South-Korean industrial group POSCO is considering buying stakes in graphite mines in Australia and Mozambique, to reduce its reliance on China for the material.
The group, whose steelmaking unit is the world's fifth-largest by output, currently imports from China all of the graphite it uses to produce anodes, a key component of batteries that power electric vehicles (EV).
According to South Korean news agency Yonhap, POSCO said the envisioned stake purchases in graphite mines in Australia and Mozambique would lower its heavy reliance on China to less than 50 percent in the medium to long term.
POSCO said it plans to import 220,000 tons of lithium and 100,000 tons of nickel per year by 2030 to ensure its affiliate, POSCO Chemical Co., can produce 400,000 tons of cathodes and 260,000 tons of anodes by 2030, both used on EV battery production.
POSCO Chemical has said it plans to supply cathodes to EV battery facilities in South Korea, Europe, China and the United States.
The EV battery market has been on a roll as automakers around the world race to go electric and eco-friendly due to tightened regulations on greenhouse gas emissions.
Photo: POSCO headquarters, South Korea
Other articles
Mozambique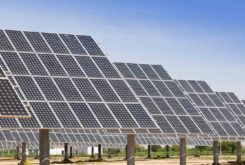 11 December 2023
EDP to Finance Clean Energy Projects in Mozambique and Other African Countries
Angola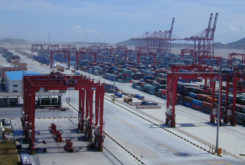 07 December 2023
China Eliminates Tariffs on 98% of Imports from Angola and Signs Investor Protection Agreement