Brazil scores high when it comes to the use of renewable energy. The Latin American giant generates 76% of its electricity from renewable sources, most of it from hydropower plants located in the Amazon basin, far from the largest urban demand centers such as São Paulo state.
Connecting these two regions requires significant investment in transmission and distribution systems. This opens the doors to a growing adoption of decentralised solar power solutions as they can be installed closer to the consumers.
Solar energy has a big part to play in reducing future carbon emissions and ensuring a sustainable energy future. There are two main types of solar energy technologies that are used for power generation: photovoltaic (PV) and thermal collectors. Photovoltaic collectors convert solar radiation directly into electricity, without the use of any heat engine. Solar thermal collectors can be used for domestic heating and hot water, but large solar collection plants can also be used for electricity generation.
Rapid cost reductions, maturing technologies and further reforms to renewable energy policies offer an unprecedented opportunity to further tap the vast solar energy potential in Brazil. Brazilian Development Bank (BNDES) recently slashed interest rates for loans for large-scale solar projects from 1.7% to 0.9%. For locally manufactured photovoltaic equipment, BNDES can even participate in financing up to 80% of the investment. The first financing of this type was awarded to a 150 megawatts (MW) project of French renewable energy group EDF Energies Nouvelles (EDF EN) and Canadian Solar companies located in the state of Minas Gerais. The plant incorporates equipment manufactured locally by Canadian Solar, in São Paulo.
In December 2017, Brazil awarded 574 MW in solar projects in a power auction organised by the Ministry of Energy and Mines. The final average price for all of the 20 solar projects selected in the auction was US$ 43.8/MWh, a competitive outcome since the maximum price set by the Brazilian energy regulator ANEEL was of US$ 100/MWh.
This was the fourth auction held at a national level that has included projects in solar energy source. In the previous three auctions, held between 2014 and 2015, around 3 gigawatts (GW) of large-scale photovoltaic (PV) capacity was allocated. According to the Brazilian Association of Photovoltaic Solar Energy (Absolar), Brazil has an installed capacity of 1.1 GW, 85% of which is generated in large-scale solar plants.
Another auction, held in the first week of April, had a maximum price for solar projects at US$ 96.5/MWh. The major industry players have a big eye at this auction as it includes 620 pre-qualified solar projects with a combined capacity of 20 GW.
Canadian Solar is one of these big players betting in Brazil's solar industry. In 2016, the company opened a solar modules manufacturing plant with capacity of 380 MW in Sorocaba, located 100km from Brazil's business metropolis and the country's biggest city of São Paulo. The company has participated in all federal auctions for photovoltaic (PV) developments in Brazil, having been awarded projects in all of them. Canadian Solar has a strong presence in Latin America, totalling over 1 GW of projects in the region.
China Rules in Solar
Chinese solar module, energy storage and electric vehicle manufacturer BYD is tapping the Brazilian market from a variety of fronts. The company invested US$ 45 million to build a photovoltaic solar panels factory in Campinas, also 100km from São Paulo. With an annual production of 200 MW, the factory started operating in April 2017 and has so far created 360 jobs .
In June of the same year, BYD entered in an agreement with Universidade Estadual de Campinas (Unicamp), a state university, to set up a research and development (R&D) facility with focus on photovoltaic technology. The R&D facility received an initial investment of US$ 1.5 million and was the first of its type outside of China, where BYD has a R&D team of 20,000 engineers.
BYD endeavours in Brazil also include an electric bus and batteries factory in Campinas. BYD, which is headquartered in Shenzhen, was created in 1995 to manufacture rechargeable batteries. Currently, the company has renewable energy operations in more than 50 countries.
Trina, BYD's rival who is also from China, is taking a different approach in the Latin American country. The company opened an office in Brazil in 2017 and started importing solar panels from China. The company says it does not have plans to open a factory in Brazil but that the market for small solar power generation facilities has the potential to double every year for the next three to four years. Trina is the second largest photovoltaic manufacturer in the world.
Another Chinese entrant in the solar power generation sector in Brazil is JA Solar. Founded in 2005, the company manufactures solar modules and is a builder and operator of solar PV power plants. JA has a global module manufacturing capacity of 5.5 GW per year and, since 2010, it has increasingly focused on sales outside of China. By 2015, 57% of revenues were generated from overseas customers.
In Brazil, JA Solar closed a sales agreement with Italian multinational energy company ENEL through which it will export 300 MW of solar modules from China to build a PV plant in Brazil. The company also decided to open a local subsidiary in July 2017, which will help the company to provide logistics and customer support.
China is a serious player in the solar power generation industry. Not only in Brazil but globally. According to the International Energy Agency (IEA), China will install 36% of all worldwide solar electricity generation capacity from 2015-2021. Three of the world's 5 largest solar-module manufacturing firms in 2017 are Chinese.

Top 5 Solar Module Manufacturers Companies by Shipment Volume
One of the latest news on the wake of Chinese investment in Brazil's solar sector is the announcement of the government of the Brazilian state of Mato Grosso that Powerchina is going to invest US$ 307 million to build a solar park in the state. Powerchina is a renewable energy and infrastructure developer.
Solar Jobs
This growing portfolio of solar photovoltaic projects in Brazil is fuelling demand for qualified engineers and maintenance staff in the country. Brazil's economy has been underperforming since 2014 due to political instability and an overall drop in commodities prices. Hence, job creation is a priority across the whole country, mostly in this year of presidential election.
According to the International Renewable Energy Agency (IRENA), the solar photovoltaic power generation sector employed over 3 million people globally in 2016, an almost threefold increase from 2012, when 1.3 million people were employed in the industry. China accounted for more than half of these jobs, by consolidating its position as the world's largest installer and manufacturer of solar PV panels.
In Brazil, IRENA estimates that the solar industry accounted for less than 50,000 jobs in 2016, while the Brazilian Association of Photovoltaic Solar Energy (Absolar) estimates that, for every megawatt of new solar PV capacity installed, between 20 and 30 new jobs (direct and indirect) can be created. Although the current job market for solar in Brazil is still small, the steady stream of new solar projects and PV factories producing locally have the potential to change this reality in the coming few years.
Other articles
Brazil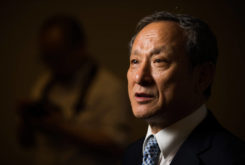 02 July 2020
XCMG Group´s Bank in Brazil Aims to Support Chinese Businesses
Brazil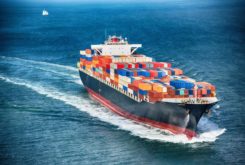 01 July 2020
China Bans Exports from Brazilian Meat Plants