China-based Sino Energy has signed a non-legally-binding memorandum of understanding with Hong Kong Construction Group to buy a 65% stake in a cement plant in Northern Pemba City, Cabo Delgado Province.
According to Global Cement, no value for the proposed purchase has been disclosed, and Sino Energy will conduct due diligence and further negotiations over the next four months.
The plant has a yearly production capacity of 400 thousand tons, the publication adds.
Sino Energy's main business is manufacturing and selling of casual footwear, apparel and related accessories in mainland China. The company is also developing petrol station operations.
Pemba cement factory was inaugurated by the President of the Republic, Filipe Nyusi, in 2016, according to the local press.
With a production capacity set at 250 thousand tons per year, it was the first of its kind implemented in that region since the proclamation of independence.
Investment was estimated at USD 24 million, with the project involving a total of 520 workers, four hundred of whom were Mozambicans, recruited in the Metuge district, and the remaining Chinese expatriates.
In 2018, Paulo Wang, one of the unit's directors, told local media the plant was operating at one third of its installed capacity due to lack of demand.
He told a delegation from the Confederation of Economic Associations (CTA) in Mozambique that demand for cement in the northern region of Mozambique could improve when the companies involved in the exploration of natural gas in the Rovuma basin start the construction of facilities in the district of Palma.
Photo: Pemba, Mozambique
Other articles
Brazil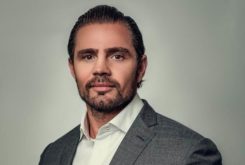 18 January 2022
Banco Master to make Portugal's BNI Europa the 'bank of Brazilians in Europe'
Brazil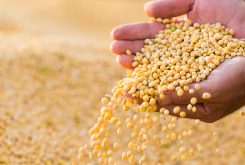 17 January 2022
China's soybean imports, mainly sourced from Brazil, have first annual drop since 2018