Samsung Heavy Industry is moving ahead in South Korea with the construction of a floating platform (FLNG) for the Area 4 joint-venture, led by Eni and which include´s China National Oil and Gas Exploration and Development Company, a subsidiary of CNPC. In spite of the current restrictions due to the Covid-19 pandemic, delivery is still scheduled for 2022.
The assembly of the first module in the hull of the Coral-Sul FLNG platform, under construction in South Korea has recently been concluded, according to a statement from Coral FLNG. "The achievement of this milestone, which takes place within the schedule of the Coral Sul Project, led by Eni, is of great significance and relevance considering the challenges worldwide, resulting from the Covid-19 pandemic", it reads.
"The construction of the installation of Coral Sul FLNG, whose main works take place in Samsung Heavy Industry shipyards in South Korea and seven operational centers involving a global supply chain, has made remarkable progress towards start of production scheduled for the year 2022", the statement adds.
The added module is the power generation one, and its assembly marks the beginning of integration of the upper infrastructures, composed of twelve processing modules, with about 70,000 tons, and the hull launched in January this year.
Coral FLNG SA is a special purpose entity established in Mozambique by Area 4 Partners – Eni, ExxonMobil, CNODC, ENH, Galp and Kogas –  to build, develop and operate the Coral-Sul FLNG, the first platform worldwide for liquefaction of floating gas in ultra-deep waters, with the capacity to process 3.4 million tons per year, under the Coral Sul Project, led by Eni. The platform will reach a depth of about 2,000 meters, off Mozambique, in Area 4 of the Rovuma Basin.
The Coral Sul FLNG Project will develop considerable natural gas reserves discovered in the Area 4 of the Rovuma  Basin, off the coast of Mozambique. It comprises six wells in ultra deep waters, in the Coral Field, at a depth of about 2,000 meters. The Coral Field has approximately 16 TCF (trillion cubic feet) of gas and was discovered by Eni in 2012.
Area 4 – is operated by Mozambique Rovuma Venture SpA (MRV), a joint venture company that holds a 70% interest in the concession contract exploration and production of Area 4 and belongs to Eni (25%), ExxonMobil (25%) and CNPC (20%). In addition to MRV, Galp, KOGAS and Empresa Nacional de Hidrocarbonetos EP hold a 10% stake in Area 4.
According to the Economist Intelligence Unit´s most recent report on Mozambique, "the start of production at the Coral gasfield in 2023 will provide a direct boost to real GDP expansion, which will rise to 7.8% in 2023 and 9% in 2024. LNG production will make a larger contribution to growth once production across all sites begins in earnest, after the end of the forecast period."
Photo: Coral FLNG
Other articles
Brazil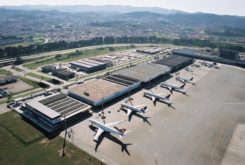 10 July 2020
Air China Postpones Brazil Flights to September, at Least
Brazil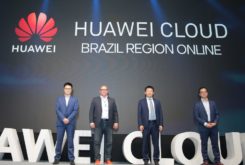 09 July 2020
Huawei Warns Brazil 5G Could Suffer "years of delay" if U.S. Pressure Succeeds