The Belt and Road Initiative (BRI), launched by China, is playing a pivotal role in meeting the growing demand for infrastructure development globally. According to Refinitiv, providers of financial markets data and infrastructure, there is currently $3.16 trillion worth of active BRI projects that will require billions of dollars of financing, from Chinese State-Owned Entreprises (SOEs), but also from other countries. Russia and Saudi Arabia have the most BRI projects active.
In its 3rd edition, Refinitiv's report "BRI Connect: An Initiative in Numbers" estimates that transportation accounts for 47 per cent of all BRI, while Russia is the top destination for BRI developments, in number and value terms, with 122 projects valued at $287 billion.
BRI projects in Saudi Arabia are valued by Refinitiv at c. $200 billion, while Malaysia and the United Kingdom are close to $150 billion, followed by Pakistan, Turkey and Egypt, all above $100 billion, according to Refinitiv's BRI Database.
Pakistan and Egypt follow Russia closely in terms of a number of projects active.
According to Refinitiv, "BRI projects are no longer the preserve of Chinese state-owned companies (SOEs). Chinese private companies and publicly listed companies accounted for 20.5 per cent and nearly 7 per cent, respectively, of all funding for BRI projects. SOEs continue to play an important role, though, accounting for 46 per cent of all funding".
"China is throwing open BRI to participation by international corporations, financial institutions, and professional firms as it rolls out an inclusive BRI 2.0.", it adds.
While debt sustainability of BRI projects "remains a lingering concern", China last year published a BRI Debt Sustainability Framework (BRI DSF), which aims to enhance the analysis of debt sustainability, fiscal risks, and debt reporting transparency for BRI projects.
On the other hand, the report adds, participating governments also "need to be mindful of their existing and projected levels of public debt and assess whether the additional public debt, measured against the broader economic benefits, is worth the extra risk".
Chinese SOEs are placing a greater emphasis on commercial feasibility at an early stage and raising funds through more diverse sources such as international commercial banks, multilateral development banks, and other private sources of capital, in their search for more competitive sources of funding outside Chinese banks.
"China's plans to transform itself into one of the leading forces of green finance and energy will benefit BRI countries as they transition to low carbon economies. China is the world's largest producer, exporter, and installer of solar panels, wind turbines, batteries, and electric vehicles, placing it at the forefront of the global energy transition", says the report.
Among the indirect benefits of Belt and Road is that countries on the route are becoming the go-to destinations for Chinese investors in non-infrastructure areas, ranging from real estate to manufacturing to fintech. For example, the UAE, the second-biggest economy in the Middle East, is now the eighth most popular country in the world for Chinese real estate buyers, it adds.
Map of Belt and Road Initiative | © Steinbeis Romania
Other articles
Brazil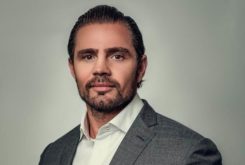 18 January 2022
Banco Master to make Portugal's BNI Europa the 'bank of Brazilians in Europe'
Brazil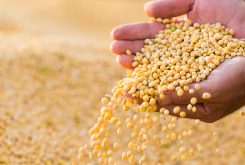 17 January 2022
China's soybean imports, mainly sourced from Brazil, have first annual drop since 2018