Professional startups will be entering the next China-Portuguese-speaking countries competition in Macau, which will be renamed 929 Challenge, as Equatorial Guinea joined the Forum for Economic and Trade Co-operation between China and Portuguese-speaking Countries.
The initiative kicked off as a university start-up competition but this year's event will have two tracks – university and professional start-ups. The winners of each track will each receive USD 2,000 worth of Alibaba Cloud's services. There will be cash prizes but the organisers have not revealed this year's amounts.
Teams will participate in a two-week bootcamp later this year, which participants from outside China will join online. Registration can be made via www.928challenge.org from next week until 30 September. The winners will be announced around the end of October.
First Sustainability-Focused Startup Contest Between Students from China and Portuguese-speaking Countries Launches
The 928 Challenge is co-organised by Forum Macao, City University of Macau, University of Macau, Macau University of Science and Technology, University of Saint Joseph, Macau Institute for Tourism Studies, United Nations University Institute in Macau, Shenzhen University, Guangdong University of Foreign Studies, Guangdong Polytechnic Normal University and Rio de Janeiro State University.
The competition last year was joined by 780 students from 51 universities, making up a total of 153 teams – only 16 of them proceeded to the final. A team from Portugal's University of Porto won first prize (MOP 10,000), while a team from Guinea-Bissau's Universidade Lusófona Guiné came second (MOP 7,000).
Two teams, one from the State University of Rio de Janeiro, Brazil, and the other from the Guangdong Polytechnic Normal University (China), shared the third prize (MOP 5,000).
Macao and Guangdong to Jointly Administer Hengqin Cooperation Zone
after announcing this year's 928 Challenge in a press conference at Forum Macao's office last week, 928 Co-founder and City University of Macau lecturer Marco Rizzolio told Macao News "we will change the name next year, but it was too late to change the name for this year's competition".
Rizzolio co-founded alongside City University of Macau's Dean of the Faculty of Business José Alves, the 928 Challenge last year – named after nine cities in the Greater Bay Area (GBA), two special administrative regions and then eight Portuguese-speaking countries – with the primary purpose of building bridges and developing entrepreneurship between China and the Portuguese-speaking countries through sustainability-oriented businesses, while also deepening academic collaborations between universities.
During the presentation, Alexandre Lobo, University of Saint Joseph's head of Department of Business Administration, said the university is creating a business incubation to attract start-ups from across GBA cities and Portuguese-speaking countries which are interested in exploring opportunities in both markets.
Other articles
Angola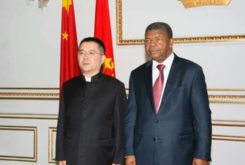 28 November 2022
China to strengthen "strategic alignment" with Angola in human resource training and youth employment
Angola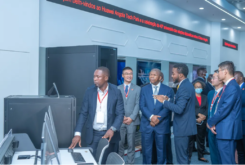 16 November 2022
Huawei "Tech Park" in Luanda to train 10,000 Angolans