Portuguese wines were distinguished in the China Wine & Spirits Awards (CWSA) 2020 competition with a total of 120 medals and 3 trophies, according to Wines of Portugal.
Grand Arte 'Special Selection 2014 from DFJ Vinhos, was named Portuguese Wine of the Year, Reserva do Monte 2018 from Casa Santos Lima, was named Lisboa Wine of the Year, and Adega de Pegões Alicante Bouschet 2017, was considered Península de Setúbal Wine of the Year.
The contest also awarded "Double Gold" medals, the highest distinction of the competition, to 12 Portuguese wines.
In the "Best Value 2020" category, Portuguese wines received 70 medals, including DFJ Vinhos Portada Reserva 2018, considered the Portuguese Wine of the Year.
Moscatel Adega de Favaios 1999 received the 'Double Gold' medal, as well as Monsaraz Reserva CARMIM 2017 and Portada Reserva 2018.
Portugal also collected 45 gold medals, 10 bronze medals and 11 silver medals.
Image: WinesofPortugal
Other articles
Angola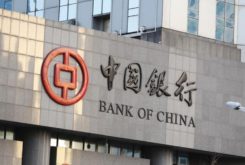 28 September 2021
Bank of China To Be Strategic Partner in Angola Business Support Center
China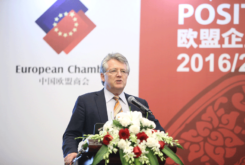 28 September 2021
European Companies Worried About China 'Turning Inward'