The Portuguese government took control of a stake held by Angolan investor Isabel dos Santos in Efacec Power Solutions as it tries to help the manufacturer find a new shareholder, which could be a Chinese company.
The 72% stake in Efacec was held through Malta-based firm Winterfell 2, which is indirectly controlled by dos Santos, Economy Minister Pedro Siza Vieira said in Lisbon on Thursday following a cabinet meeting. The government will immediately start a plan to sell the stake and there are already proposals from various companies, he said.
An "impasse" in Efacec's shareholder structure has led the producer of electrical equipment including transformers to face some difficulties with clients, suppliers and creditors, and some orders have been canceled in the last few weeks, according to Siza Vieira. Efacec has annual sales of about EUR 400 million (USD 449 million), the minister said.
Efacec said in January that dos Santos, a daughter of a former Angolan president, planned to sell her majority stake in the company.
In December, an Angolan court froze some assets of dos Santos, as well as those of her husband and one of her executives, after prosecutors alleged they engaged in deals with state-owned companies that led to the Angolan government incurring losses. In February, Portuguese prosecutors froze her bank accounts in the country. Dos Santos has previously denied any wrongdoing.
At the end of the deadline for submitting proposals to purchase the position of the Angolan businesswoman, the Board of Directors of Efacec Power Solutions announced that a dozen non-binding offers were delivered to Stormharbour, SL, the entity responsible for advising the process.
According to the board, "the set of proposals received shows the economic and strategic value recognized to Efacec in nationally and internationally, in the sectors of energy, mobility and environment".
Among the potential interested parties are two "well-placed" Portuguese, according to newspaper Expresso: venture capital fund Alpac Capital and Sonae Capital.
The other candidates are foreign funds or competitors, such as Oaktree (US),  Hengtong (China), Ormazabal (Spain), Elsewedy Electric (Egypt), JP Morgan, H.I.G. Capital and MCH Capital.
The seizure of all of dos Santos' assets in Portugal, in the wake of a similar measure by Angola in January, was ordered by a ruling earlier this month by Portuguese Judge Carlos Alexandre.
Other articles
Angola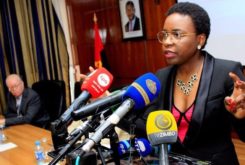 13 January 2021
Angola Gets USD 487.5 million from IMF and 3-Year Payment Relief From China
Angola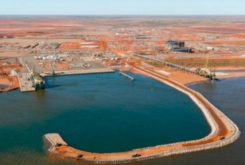 12 January 2021
USD 662 million Fuel Terminal to Boost Angola's Storage Capacity