Forall Phones, an electronic equipment company from Portugal, was sold this week to a Portuguese private investor with connections to China, for an undisclosed amount.
The brand's founder, José Costa Rodrigues, told ECO that the sale deal was signed this week by himself and partner Manuel Castel-Branco.
"The buyer is a Portuguese private investor who has a lot of experience in the field of telecommunications, trading, sourcing and with very good relations with China", Costa Rodrigues told the news site, without revealing the identity of the buyer, due to a confidentiality clause.
The management team will remain the same, from the CEO to the director of marketing and retail, he added.
Controlled by Blue4All, Forall Phones established itself in Portugal as a seller of reconditioned electronic equipment, such as iPhones and iPads.
The young entrepreneur says that Forall started to grow seriously this year, reaching a staff of 80 people, and his profile is more of an entrepreneur, not a business manager.
With the sale of Forall, José Costa Rodrigues will now focus 100% on Relive, a startup focused on the real estate market.
Photo: Forall founder, José Costa Rodrigues
Other articles
Cabo Verde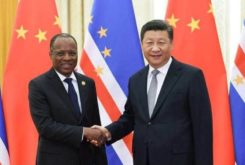 25 January 2021
Cabo Verde Wants Chinese Support to Develop Health Tourism
China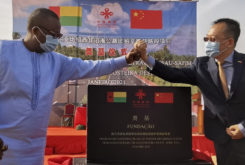 25 January 2021
China-Financed Highway in Bissau to be Completed in 2023