Portuguese energy company EDP, which has China Three Gorges (CTG) as its main shareholder, ​​will invest 500 thousand euros to support eight renewable energy projects in Mozambique, Kenya, Tanzania, Malawi and Nigeria.
The financing, according to a statement by the electricity company, "aims to promote access to clean energy in more remote and needy areas and, thus, help to combat energy poverty in that territory"
"From the installation of solar panels to the creation of innovative irrigation systems, the projects share sustainable rules and the objective of improving the lives of communities", it adds. "The supported initiatives will directly benefit and indirectly, more than one million people in the five countries".
With three projects, Kenya is the country with the most selected entities in this second edition of the A2E Fund: KarGeno, Dadreg and Centrum Narovinu; Malawi follows, with two organizations: aQysta and Unicef; in Mozambique, the selected entity was VIDA, in Nigeria it was the Salesians of Don Bosco and, in Tanzania, the financing will go to the Aga Khan foundation, according to the statement.
In Mozambique, "VIDA intends to install solar panels for a water pump irrigation system", in a project that "also involves lighting the training center and artisans' workshop to improve the quality of life in the district of Matatuine, ensuring greater access to information on deforestation, agroforestry systems and food security, as well as increased honey production".
CTG has received total  dividends of EUR 1.34 billion since it invested in EDP in October 2011. The dividends received until now are close to half of the investment made when entering EDP's capital – 2.69 billion euros.
Photo: EDP headquarters in Lisbon, Portugal
Other articles
China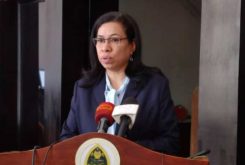 25 September 2020
China and Timor-Leste Vow to Cooperate in Belt and Road Initiative
Brazil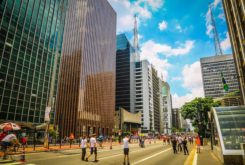 25 September 2020
Sinovac´s Covid-19 Vaccine to Reach Main States in Brazil