EDP Brasil, owned by Portugal´s EDP group, is considering bids for the privatization of Brazilian power utility Companhia Energética de Brasília (CEB-D), which could top USD 240 million, and for an auction of distribution infrastructure.
According to the CEO of EDP Brasil, Miguel Setas, the company has selected three fundamental investment areas – distribution, transmission and distributed solar [generation], "so CEB's privatization fits into the company's strategic goals".
Speaking to an investor's webcast, Setas added that the valuation of CEB-D, at a minimum price of 1.4bn reais (USD 240mn), is in line with the various transactions that have been conducted in Brazil recently.
The tender to sell CEB-D will be published on November 5 and a public meeting is planned for the sale for November 27.
EDP group´s biggest shareholder is China Three Gorges, with 21.55% of capital.
Setas also said that the domestic subsidiary of Portuguese power company EDP is also studying the lots that will be offered at Brazil's next auction of transmission lines, scheduled for 17 December.
The tender will involve 25 lines (1,958km) split into 11 lots and 12 substations (6,420MVA) which will require the investment of 7.4bn reais and will possibly create 15,000 direct jobs in Amazonas, Ceará, Bahia, Espírito Santo, Goiás, Mato Grosso do Sul, São Paulo and Rio Grande do Sul states.
Setas also pointed out that the company is expecting the free power market in Brazil to grow and it is therefore preparing to operate in the retail market, as well as in the B2B segment.
"Our goal is to be at the top of the ranking of the power commercialization market," the executive said.
Other articles
Brazil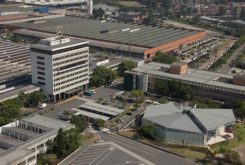 21 June 2021
Great Wall Motor Closing in on Brazilian Factory Acquisition
Brazil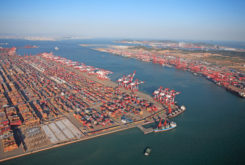 18 June 2021
China Adding to Brazil's Record Trade Surplus