Portugal-based energy group EDP and Brazilian airframer Embraer are teaming up to conduct research into electric aircraft technology, and expect to achieve first flight in 2021.
Through its EDP Smart division, EDP will make an unspecified financial contribution to acquire energy storage and battery charging technologies for Embraer's all-electric demonstrator aircraft, which is using an EMB-203 Ipanema as a testbed.
This prototype, EDP added, is expected to achieve first flight in 2021 from Embraer's facility at Gavião Peixoto, Brazil. Ground tests are already in progress at the Botucatu site, which is also in Brazil's Sao Paulo state.
In a statement, EDP and Embraer said they will cooperate "to advance their shared knowledge of energy storage and battery charging technologies for aviation," which they believe is one of the main challenges for electric aircraft.
"The partnership aims to investigate the applicability of high-voltage batteries for the electric propulsion systems of small aircraft in addition to evaluating the main operating characteristics, such as weight, efficiency and power quality, thermal control and management, cycling loading and unloading, and operational safety," the partners explained.
The new collaboration builds on an earlier agreement in May 2019 between Embraer and Brazilian electrical engineering group WEG. Embraer indicated that this project focused on earlier-stage maturation of technologies that may now be applied in future products.
EDP, whose biggest shareholder is China Three Gorges, has set a goal of electrifying its worldwide fleet of ground vehicles by 2030. It has already made other investments in electric mobility and other commercial applications aimed at moving away from carbon-based fuels.
Other articles
Brazil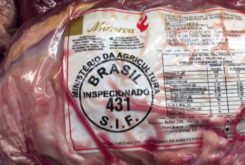 22 January 2021
China Lifts Ban for Two Brazilian Meat Plants
Brazil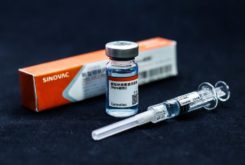 21 January 2021
Brazil and China in Contacts Over Shipment of Covid-19 Ingredients