Portugal´s Champalimaud Foundation will partner with the First Medical University of Shandong, China, in cancer research and treatment, under a new bilateral protocol.
The agreement envisages an initial focus on immunotherapy and provides for the creation of an Institute of Immunotechnology in China, "an investment that should amount to 100 million dollars", with "technical and scientific support" from Champalimaud Foundation, according to a statement.
The clinical research and collaboration project will be led by Professor Markus Maurer, physician and principal investigator at the Champalimaud Foundation's Immunotherapy and Immunosurgery service.
The partnership agreement was signed Monday by João Silveira Botelho, vice president of the Champalimaud Foundation and by Han Jinxiang, deputy permanent general secretary of the first Shandong Medical University.
Also present at the ceremony were José Augusto Duarte, Ambassador of Portugal in Beijing and Cai Run, Ambassador of the People's Republic of China in Lisbon.
The partnership is part of the Champalimaud Foundation's goal of becoming a world reference center for the study and treatment of pancreatic cancer and the memorandum signed provides for joint projects of research and technological development, design of clinical treatment strategies, exchanges and sharing technical and scientific resources.
"In the long term, it is intended, in general, to foster and expand the strong link between the Immunotechnology Center to Industry, the Academy and the local, regional and national Government, to expand collaboration and international cooperation programs, and to contribute to the development of the Europe – China axis, with the Champalimaud Foundation and Portugal as an important and, to a certain extent, privileged partner", the statement adds.
According to the Champalimaud Foundation, the Chinese university will dedicate a building on its campus to the integration of research teams, "where they will remain dedicated to Oncological and Infectious Immunotechnology".
"The center will be called the Sino-European Center for Immunotechnology (China-Europe Imunotechnology Institute). The First Shandong Medical University has expressed an interest in the Champalimaud Foundation being closely linked, not only to its creation and organization, but to its long-term management. The institution expects to attract, in a second phase, direct investment from other public and private entities, inside and outside the Shandong region", the statement adds.
"Immunotherapy is particularly relevant as a line of treatment in aggressive cancers, difficult to treat, against which there are few therapeutic options, thus leading to high rates of mortality and morbidity. This is the case of pancreatic cancer, which is mostly silent, non-operable and fulminating", the statement adds.
Photo: Champalimaud Foundation, Lisbon
Other articles
Brazil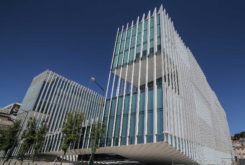 16 May 2021
EDP Portugal Profit Rises 23% on Sale of Hydro Plants
Brazil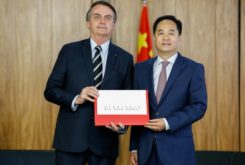 16 May 2021
China Calls for "Healthier Climate" in Brazil Relations