Portugal´s AEP business association is organizing a series of "virtual missions" to East Asia, focused on the markets of China, Hong Kong, Japan, Macau and South Korea.
Exports opportunities to East Asia were identified for the sectors of agrifood and beverage, industry and services, wines, ceramics, cork and information technologies (ICT), according to a statement by AEP.
"We will identify potential partners and provide the scheduling of B2B meetings with companies and institutions in the target markets", AEP adds.
From 18-29 January, the participating companies will be able to hold 6 meetings in the total of the five markets, which together have about 1.5 billion consumers, about 20% of the world population.
AEP highlights that China has the 2nd largest GDP in the world and was the 14th customer of Portuguese exports of goods in 2019 (EUR 602.8 million), while Hong Kong, is not only "a very developed market and one of the most competitive world economies", but also "an important platform for European products to enter Mainland China, benefiting from the CEPA Agreement".
Macau's economy has seen remarkable development in recent years and the territory has one of the highest GDP per capita in the Asia-Pacific region, AEP adds.
"Japan has the 3rd most powerful economy in the world, with sophisticated consumers who have a strong appetite for foreign products. It is a market that is open to imports, and consequently, highly competitive, being very strict in terms of product quality and safety", the statement says, adding that South Korea "is one of the most open markets in the world, being naturally quite competitive".
Other articles
China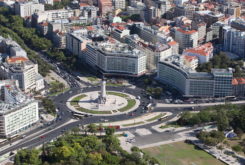 05 August 2022
Portugal realtors lure Chinese investors with serviced appartments and real estate funds
China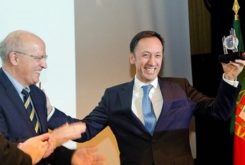 02 August 2022
Portuguese Ambassador to China bids farewell