Portugal is set to receive European Union funds worth EUR 23 billion, aimed at attracting investment to the country.
The approval of this partnership agreement for cohesion policy funds and the European maritime affairs, fisheries and aquaculture fund, was announced by the EU executive.
Last June, the government submitted to the European Commission the final version of the Portugal 2030 Partnership Agreement, after months of dialogue and formal negotiations.
The next EU support framework includes funds from the European Regional Development Fund (EUR 11.5 billion), the European Social Fund (EUR 7.8 billion), the Cohesion Fund (EUR 3.1 billion), the Fair Transition Fund (EUR 224 million) and the European Maritime Affairs, Fisheries and Aquaculture Fund (EUR 393 million), according to a statement by the Portuguese government.
The agreement, which was approved by the Cabinet last March after a public consultation period and then formally submitted to Brussels, aims to "boost the country's structural transformation, a transformation that is intended to be based on qualification, capacity building, innovation and digital transformation, climate transition and sustainability, bearing in mind the dimensions of inclusion, equality and territorial cohesion", the statement added.
The money may be applied until 2029, adding to the EUR 16.644 billion of the Recovery and Resilience Plan until 2026.
Other articles
Angola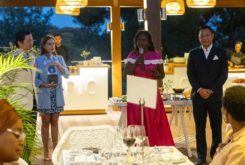 08 August 2023
Portuguese-Speaking Countries Business Confederation Names China Representative
China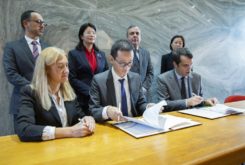 15 May 2023
Europe becomes "key part of China's global electric vehicle expansion"