Portugal is keen to boost wine tourism in the country, which the Government expects to flourish in the wake of the covid-19 pandemic.
According to Portugal's secretary of state for Tourism, Rita Marques, 10% of those who visited Portugal in recent years, before Covid-19, chose the country for reasons associated with wine, and the government has been working in a very focused way on wine tourism since 2019.
Speaking on the sidelines of the closing of the 5th Global Conference on Wine Tourism promoted by the World Tourism Organisation (UNWTO) in Reguengos de Monsaraz (Portugal), Rita Marques said that this event marks the country's commitment to continue working on this agenda, where "a lot" has already been done, but where there is still a long way to go.
Portugal is one of the few European countries that have a specific action plan for wine tourism, which has four major dimensions, starting with the 'terroir', that is, working the territories with the 14 wine committees spread across seven regions.
Recalling that many of the 14 Portuguese wine regions develop their activity in rural and inland territories, Marques warned that, as a result of the Covid-19 pandemic, wine tourism in these regions might benefit.
"The reasons for travelling have changed slightly. We all seek places where we can be a little more isolated from the hubbub of the cities," and there is a greater appetite to taste products of the earth, whether gastronomic or viticultural, she said.
Chinese Ambassador in Portugal Highlights Energy, Digital Economy, Health for Future Cooperation
UNWTO Secretary-General, Zurab Pololikashvili said "it is now more important than ever to support wine tourism" and the event in Portugal was "a unique opportunity to share experiences as we face up to these challenging times and place the two sectors at the centre of recovery, particularly for the benefit of rural communities".
"I thank Portugal's support to help accelerate the recovery of the sector", the UNWTO official said.
Portugal is a country with a strong wine tradition, and the excellent quality of its wine is recognised across the world. Wine is considered a way to discover the varied Portuguese landscape, heritage, culture and the people who live there.
Other articles
China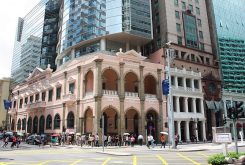 11 August 2022
BNU Macau shows first-half profit of MOP 128 million
Angola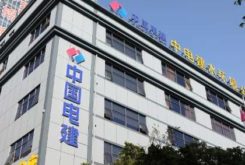 11 August 2022
Power China International eyes hydro projects in Angola