Portugal is now accepting, for the purposes of issuing Covid-19 certificates, Chinese vaccines Sinopharm (Vero Cell) and Sinovac (Coronavac), according to the country´s health authorities.
Vaccines against Covid-19 authorised in third countries will also be accepted for the issuance of a certificate in the cases of Indian multinational Bharat Biotech International (Covaxin), Verity Pharmaceuticals (Canada), Fiocruz (Brazil) and R-Pharm (Russia), according to a joint circular from Infarmed and the Directorate General of Health (DGS).
Until now, Infarmed only validated for the use of the digital certificate vaccines approved by the European Medicines Agency (EMA): Moderna, Pfizer, Janssen, AstraZeneca (Vaxzevria – with the designation AZD1222) and India's Covovax.
Presidents of China and Portugal Vow to Deepen Cooperation After Covid-19
"The completion of primary vaccination schedules started in other countries and/or the administration of booster doses after completion of primary vaccination schedules carried out in other countries, as well as the transcription of the corresponding vaccination acts should follow the DGS recommendations", according to the health authorities.
The note also recalls that, at present, several vaccines are used against Covid-19 with different regulatory frameworks, "which means that citizens can arrive in the national territory vaccinated with vaccines and vaccination schedules different from those recommended in Portugal.
Since Monday, a negative test is no longer required to enter Portugal for passengers who present the European Union's digital Covid certificate (of vaccination or recent recovery from the disease) or other recognised proof of vaccination.
Other articles
China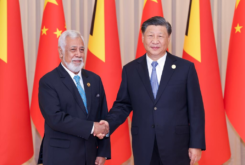 25 September 2023
China and Timor-Leste Elevate Bilateral Relations to Comprehensive Strategic Partnership
China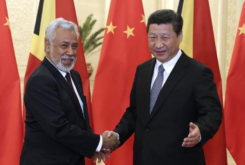 21 September 2023
Timorese Government Approves Agreements with China