Pensana Rare Earths is in early stage talks with lenders including Barclays, South Africa's Rand Merchant Bank (RMB) and funds including Fidelity to secure more funding for its Angola project, its chairman said.
Chairman Paul Atherley said the miner planned to raise between USD30-50 million of working capital from the banks while funds would be tapped for about USD 25 million in equity for the construction of the mine.
State-owned China Great Wall Industry Corporation (CGWIC) will provide the rest of the up to USD 170 million required to build the rare earths project in Angola, Pensana said.
Construction of the Angolan project should begin in January, and the working capital will need to be secured towards the end of 2021, Pensana said.
The Angolan Sovereign Wealth Fund became a shareholder of Pensana in 2019.
"We are totally transparent and we believe that this new (Angolan) government is a very open book," Pensana's Atherley told Reuters.
Rare earths, a group of 17 minerals used in anything from consumer electronics to military equipment and wind generation, are predominantly mined and processed in China.
Western powers have put them on lists of strategic minerals and are trying to develop their own supplies, but analysts say China's dominance will be hard to shake.
Mining company Pensana announced this month it has entered into an agreement with China Great Wall Industry Corporation (CGWIC) for the financing, engineering, procurement and construction works for the Longonjo project in Angola.
Other articles
Angola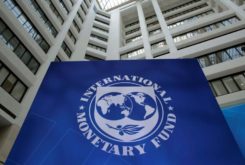 17 September 2020
Angola Gets Additional USD 1.765 Billion from IMF
Angola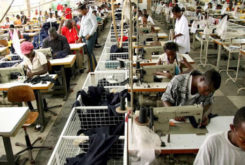 16 September 2020
US-Africa Trade Dominated by "Growing Rivalry with China" – Economist