The new Chongoene airport, in Mozambique´s Gaza province, will be completed six months later than planned, due to the constraints imposed by the new COVID-19 pandemic, according to the authorities.
The provincial director for Transport and Communications, Alberto Matusse, said the companies involved had to prevent the return to Mozambique of Chinese workers who had gone to their country on vacation or to celebrate the Lunar New Year.
Matusse told newspaper 'Notícias de Maputo', that the constraints have led to a significant reduction in the pace of work of the terminals, runway, and other infrastructure, as the companies involved are not receiving the equipment and other materials that should have come from China.
The airport construction was planned for 36 months, from October 2018 to March 30, 2021. The launch of the construction of the airport took place in early October 2018, in a ceremony attended by the President of Mozambique Filipe Nyusi and the Chinese ambassador to Mozambique, Cui Aimin.
The contractor will deliver the infrastructure to the government of China, which in turn will tranfer to its Mozambican counterpart.
The 3 companies subcontracted for this project have 42 Chinese workers on the ground, along with 146 Mozambicans.
According to the newspaper, the Mozambican workers were  dismissed after the declaration of the state of emergency.
Photo: Chongoene construction site (Notícias)
Other articles
Cabo Verde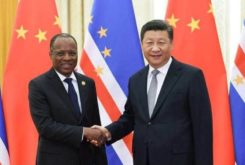 25 January 2021
Cabo Verde Wants Chinese Support to Develop Health Tourism
China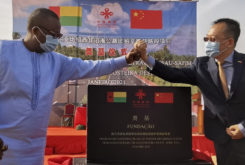 25 January 2021
China-Financed Highway in Bissau to be Completed in 2023