New demands by China for foreign workers re-entering the country, starting 7 November, are a 'de facto ban', according to the European Chamber of Commerce in China (ECCC).
ECC reacted in a statement to the 30 October issuing by multiple Chinese embassies across Europe of new requirements for foreign residents and Chinese nationals attempting to return to China.
Starting from 7t November, returnees will need results from two COVID-19 tests – a nucleic acid one and an antibody one – to obtain a Certified Health Declaration (CHD) form from a Chinese embassy/consulate, which will then verify the information and, if appropriate, approve the application and email a stamped CHD form.
But the samples for the two tests must have been taken no more than 48 hours prior to boarding the flight. The announcements recommend that direct flights be taken, as anyone with a transit flight will need to repeat this process in the transit country before boarding a flight to China.
The ECCC recognises that these changes have been made in order to enhance public health protection in China, and that the number of cases in foreign countries has climbed steeply in recent weeks, perhaps increasing the chance that positive cases could enter China, but "sees no reason to change what is already a demonstrably effective system", underlining that "nearly all positive cases in recent months have been from returnees, only a very small number of which are foreign nationals".
"Unfortunately, while technically leaving the door open, these changes imply a de facto ban on anyone trying to get back to their lives, work and families in China", the ECCC says.
In many countries, it adds, the COVID-19 nucleic acid test cannot be completed and reported within the required 48 hours, AND the antibody test is not widely available in many countries, with those tests being prioritised for essential and frontline workers.
The need for test results to be verified by Chinese diplomatic staff in the local embassy/consulate, "adds additional uncertainty", as "many foreign nationals attempting to return in recent months reported lengthy administrative delays due to manpower limitations", the ECCC adds.
"Added to the complexity is the need to book a direct flight in a period during which airlines have cancelled most routes", it says.
"The European Chamber is deeply concerned about reports from its member companies that some foreign employees stuck outside of China have given up on returning altogether, or have been stationed elsewhere by their headquarters. These are talented foreign experts, many of whom have spent years in China developing a strong understanding of the language and culture. Losing them is an unfavourable outcome not only for their companies, but also for China".
The European Chamber urges China's authorities to reconsider this most recent change, and to instead continue to apply its successful testing and quarantine system to effectively manage the pandemic while providing a workable path for legal residents to return.
Other articles
Angola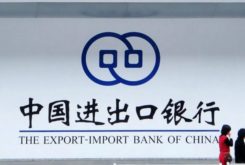 28 June 2022
Angola's debt to China drops to USD 21.4 billion
Brazil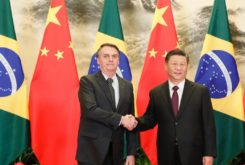 28 June 2022
Brazilian president praises China at BRICS summit