The President of São Tomé e Príncipe, Evaristo Carvalho, received this week the credentials of the new ambassador of the People's Republic of China in São Tomé and Príncipe, Xu Yingzhen.
Former Secretary-General of the Forum for Economic and Trade Co-operation between China and Portuguese-Speaking Countries (Macao Forum), Xu will be the first woman to represent China in the Santomean archipelago.
After the cerimony, Xu Yingzhen promised to use the sensitivity that characterizes women, to boost cooperation between the two countries, whose diplomatic relations were resumed in 2016.
"As a woman, I think I am more sensitive and I can work a lot in terms of consensus to raise the level of cooperation between both countries," she said.
"The Chinese side values ​​the position of the Santomean government to firmly adhere to the principle of one China, which in turn is willing to work together with the Santomean part to continue to expand and deepen the cooperation and friendship between the two countries", added the ambassador, quoted by the local press.
Priorities in bilateral cooperation were, according to the new ambassador, infrastructure, tourism, health and the education sector, along with cultural exchange.
The Chinese community in São Tomé, was present in the square of Igreja da Sé, in front of the presidential palace, to attend the military parade in honor of the accreditation of the new ambassador of China.
Prior to Macao Forum, Xu Yingzhen was Commercial Counsellor at China's Ministry of Commerce (MOFCOM) Department of American and Oceanian Affairs and Commercial and Economic Counselor's at the Chinese Embassy in Chile.
Photo: Tela Non
Other articles
China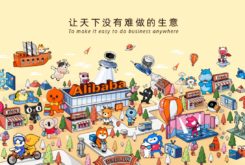 27 October 2021
Alibaba Opens to Portuguese Agrifood Companies
Brazil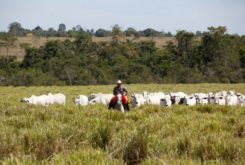 26 October 2021
Chinese Chancellor Says Brazilian Beef Import Ban To Be 'Resolved Quickly'