The new Chinese ambassador to Guinea-Bissau, Guo Ce, delivered on Monday his credential letters to the country´s President, Umaro Sissoco Embaló.
Guo, who was previously Economic and Commercial Counsellor at China´s Embassy in Kenya, said after the submission of letters cerimony that his goal is to "further deepen the ties of cooperation and friendship", between the two countries.
"Before starting the ceremony, I took a tour of the capital and saw many buildings supported by the Chinese government. I believe that I will further promote the Chinese government's support for Guinea-Bissau", said the diplomat.
Speaking at the end of a two-day visit to Portugal last Friday, Guinea-Bissau President Embaló said his country is seeking debt forgiveness from Portugal, international organizations such as the International Monetary Fund, and also China, the country's largest creditor.
Photo: Guo Ce (left) in Kenya (Chinese Embassy in Kenya)
Other articles
Brazil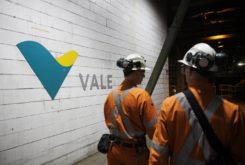 26 January 2023
Reopening of Chinese economy improves prospects for Brazilian miner Vale
Cabo Verde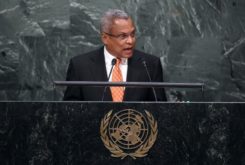 25 January 2023
Chinese cooperation fundamental for the development of Cabo Verde, President says